A former Eureka resident accused of running over and killing a pedestrian while driving drunk was held to answer today on all charges.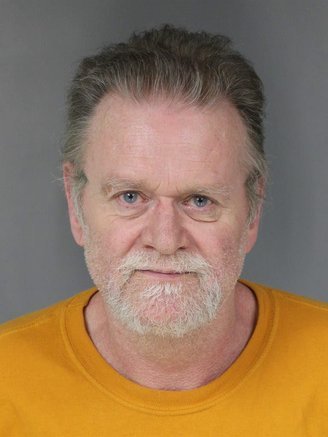 Judge Timothy Canning, after hearing EPD officers testify during a preliminary hearing for Gary Joel Cudney, ruled there was enough evidence for Cudney to stand trial for the December 2017 killing of 71-year-old Dwight "Dirty Dave" Davis, who died after Cudney's Dodge Durango struck him on West Harris Street near the Eureka Mall.
Cudney, 62, allegedly was driving with a blood alcohol level more than twice the legal limit. He was held to answer, among several charges and special allegations, on felony counts of vehicular manslaughter while intoxicated and DUI causing injury.
Canning denied defense attorney Manny Daskal's motion to reduce the charges to misdemeanors. Daskal had argued that the fatal collision was "really an unfortunate accident."
Daskal said Cudney was unable to see Davis because it was dark, Davis was wearing dark clothing and was not in a crosswalk. Davis was disabled and used two canes, and Daskal said he was probably not walking upright but was bent over.
Under questioning by Deputy District Attorney Joel Buckingham, EPD Officer Heinrich Soltow testified two breathalyzer tests showed blood alcohol levels of .17 and then .18. He said Cudney was swaying and his eyes were bloodshot and watery. The officer also noticed a strong smell of alcohol.
Soltow said Cudney told him he was leaving the CVS store and had turned onto Harris Street.
"He said he had just merged into the number two lane when a pedestrian walked out in front of him. He was unable to stop; he hit the pedestrian."
When Officer Stephen Linfoot arrived, Davis had already been taken to St. Joseph Hospital. Linfoot testified he saw a red stain "consistent with blood" on the roadway, as well as some white fluid later determined to be milk. Davis had been carrying Winco Foods groceries in his backpack, and a carton of milk ruptured.
Linfoot said he left the accident scene and drove to the hospital, where Davis "was already deceased."
Four days later the officer attended the autopsy, where "blunt-force trauma" was ruled the cause of death.
Asked what factors caused the collision, Linfoot said the first was "a driver who was under the influence of alcohol."
Also, there was "a pedestrian who was just outside an unmarked crosswalk." The crosswalk was at the intersection of West Harris Street and Prospect Avenue.
"For some unknown reason," Linfoot said, "the driver did not see the pedestrian, who by all accounts was not walking briskly but slowly, with two canes and a backpack." Drivers have a "common-sense" duty to yield to pedestrians in or out of a crosswalk, the officer said.
Under cross-examination by Daskal, Linfoot said Davis was wearing a dark-colored jacket and tan overalls and carrying a green backpack. He said there was no reflective material on his clothing and he was not carrying a light.
"He wasn't riding a bicycle," Linfoot said. "Pedestrians are not required to carry a light."
He acknowledged, though, that pedestrians are supposed to proceed with caution.
Linfoot said evidence shows Davis was walking north to south on West Harris and had almost made it across when he was hit. He was struck by the vehicle's right front passenger side, then "went over the hood of the car and hit the windshield."
The damage to the Durango was "moderate," he said, consisting of "a cracked windshield, dented hood, dented fender, broken grill pieces."
Linfoot said the weather that night was clear, with no fog and no moisture on the road. There was a streetlight "pretty much right above" the accident scene.
"The intersection was well-lit," the officer said.
Cudney was arrested at the scene but posted $100,000 bail three days later and remains out of custody. He has moved out of the area.
Davis, a prominent and popular figure in the local biker community, is survived by two sons and many friends.
Cudney's arraignment was scheduled for Feb. 14.
PREVIOUSLY: