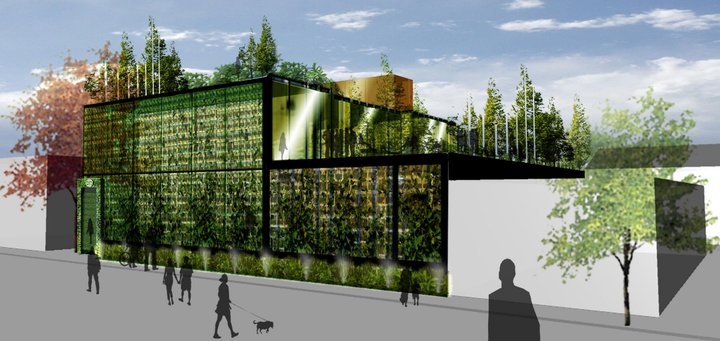 After recently purchasing the old Kmart building in Eureka, local cannabis company Papa & Barkley is planning another project that could possibly beautify the city. The company has submitted plans for a fancy new building on West Fourth Street what will be reviewed by the Eureka Design Review Committee tomorrow morning.
The property is already owned by Papa & Barkley and includes a small building being used as a non-volatile manufacturing facility. The plans would include building a two-story, 10,200-square-foot building on the property, complete with a living wall, solar panels and a rooftop garden.
"It's a really unique design," Eureka Development Services Director Rob Holmlund told the Outpost. "We haven't seen anything like this in Eureka before."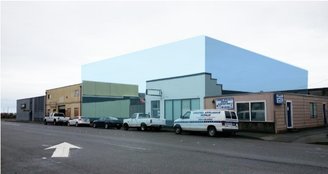 Holmlund is thrilled about the potential aesthetic improvement the project would bring to that segment of the 101 corridor, an extremely high-traffic area of Eureka. Holmlund also sees it as a good sign that a company wants to invest in an expensive project like this one and hopes it will create a chain reaction of investments in the area.
Papa & Barkley Chief Compliance Officer Jon O'Connor told the Outpost that the new development would be a LEED certified green building, meaning that it would meet the U.S. Green Building Council's standards for sustainability.
O'Connor also confirmed that Papa & Barkley closed on the Kmart building and will be using it as a distribution facility for now, but will likely expand into manufacturing there in the future. The company plans to turn the Kmart into a green building eventually, although O'Connor said they probably won't be starting any construction projects on that sight until 2020.
The Design Review Committee Meets at 8:30 a.m. on Jan. 9 at Eureka City Hall, 531 K Street. You can check out the full agenda here.