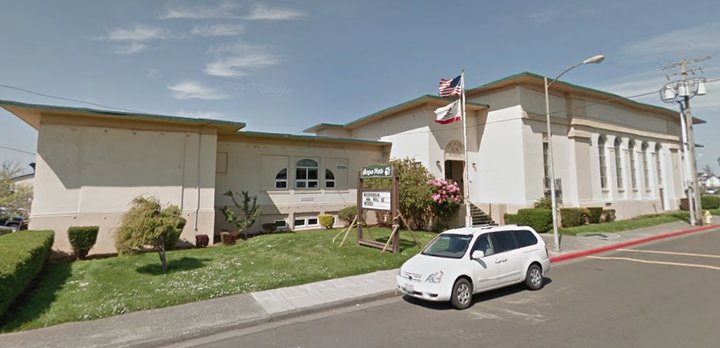 A number of Crescent Elk Middle School students were hospitalized in Crescent City today, after one or more students reportedly distributed over-the-counter drugs to their peers.
Crescent Elk Middle School Principal Paige Swan responded to the incident on Facebook this afternoon, saying that some students were taken to the hospital by ambulance, while others were taken there by parents.
"We are still investigating the situation, but we do know that one or more students brought an over the counter medication to school and distributed it to a number of students," Swan wrote. "Students who took the medication were transported to the hospital by the ambulance or parent. We contacted the parents of all students who were reported to have taken the medication."
The Del Norte Triplicate reports that eight students from both 7th and 8th grade were hospitalized after paramedics staged a triage to evaluate students at about 12:20 p.m. School staff and emergency personnel are reportedly still investigating how the drugs got onto campus and what side effects they might cause.
"We encourage our families to discuss the importance of not taking medication that has not been provided by parents/guardians or prescribed by a doctor," Swan wrote on Facebook. "No medications, including over the counter medication are allowed at school, without a doctor's note and must be stored in the office. Medications administered at school are given by the school nurse with a prescription from the doctor or administered directly by the parent."
Concerned members of the community have been encouraged to call the school for more information at (707) 464-0320.