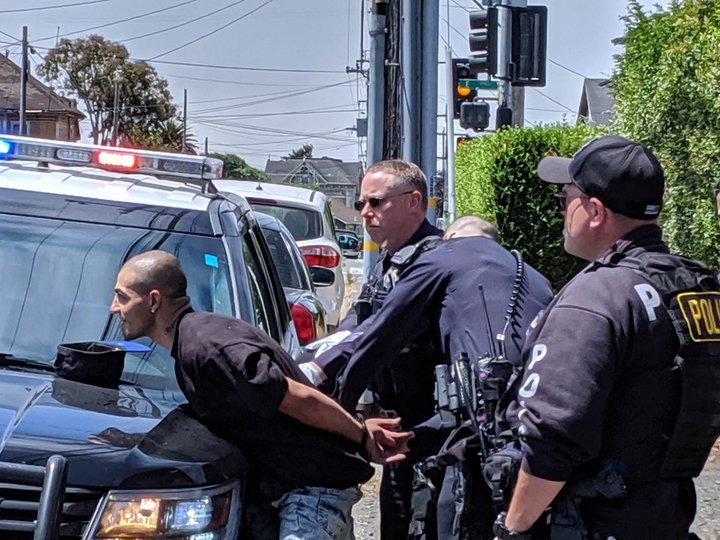 Multiple people were taken into custody this afternoon after running out of a house where Eureka police officers had set up a perimeter.
The Eureka Police Department's Problem Oriented Policing Unit (POP) had shown up at a "problem house" on the 1100 block of E Street. After surrounding the property and knocking on the door, a number of people fled on foot, according to Eureka Police Captain Brian Stephens.
One of them ended up on the roof of a single-family home on the 1300 block of F Street. Officers spotted him and managed to get him down.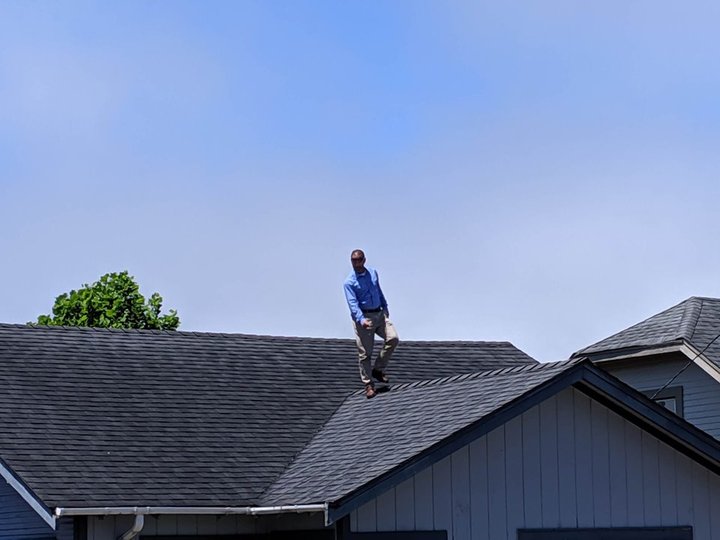 Stephens says he's pretty sure that everyone who ran wound up in custody, though he couldn't be sure, just yet, how many got nabbed, given the chaotic nature of the incident.
More information will be released later, Stephens said. We'll update when that happens.