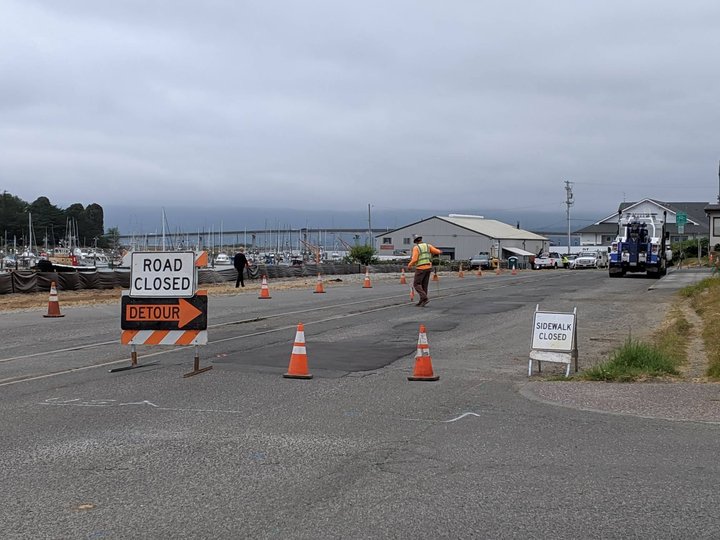 ###

PREVIOUSLY:
###
Major construction for Waterfront Connection — the long-dreamed-of connection between the western and eastern portions of Waterfront Drive —began this morning.
Wahlund Construction Inc. will be laying down new pavement and walkways, installing sewers and storm drains, and hooking up a new electrical system. Wahlund Construction Inc. spokesman Bob Crittenden told the Outpost the construction should take about 80 days, and apologized for any inconveniences that may arise from the project.

"We are taking out a foot to three feet of existing dirt and we are putting in new concrete," Crittenden said. "It's like a new subdivision, basically."
Crittenden went on to say there will be road closures between First and G Streets to Waterfront Drive, and Wahlund Construction Inc. will be issuing a press release in the near future with further details.
Jesse Willor, city engineer for Eureka, told the Outpost that the project will connect existing sidewalks on F Street all the way to the Humboldt Bay Aquatic Center on Waterfront Drive. New bike lanes will also be installed.
"We feel like it is a great, positive project," Willor said. "It has been such a long time coming for staff over the years, and it is going to open up the corridor."