Hopefully you've found a way to burrow your entire person deep inside of a pint of Ben and Jerry's Americone Dream (LoCO's fav), 'cuz outside is no place for a coastal Humboldter to be. It's like it's summer, or something. Disgusting.
Exactly how surface of the sun-like is it out there? Our Eureka-based buddies at the National Weather Service tell us we are approaching record levels and have released the following Northern Humboldt heat map for context: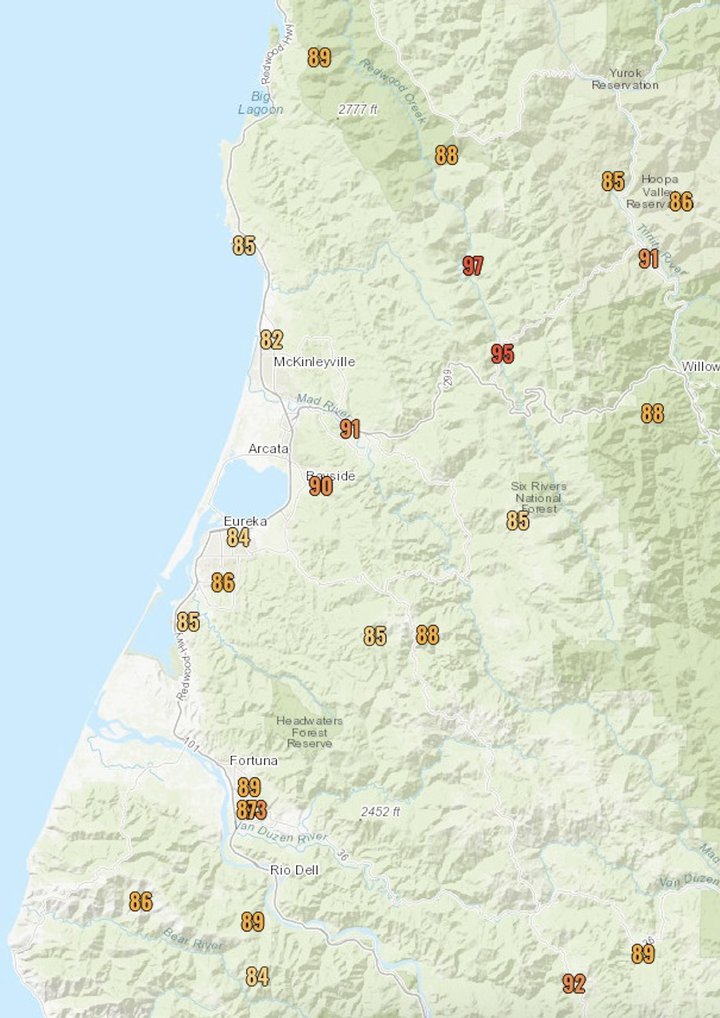 The NWS hot take:
Feeling the heat out there? Your car thermometer is not fooling you…it is in the 80s along much of the coast, even just a few hundred yards from the ocean water. We have hit 83 so far on Woodley Island in Eureka, and temps are even hotter just inland. The record monthly high for June is 85, so this is easily one of the hottest June days on record for coastal northwest California.
Ugh! Come back, fog!