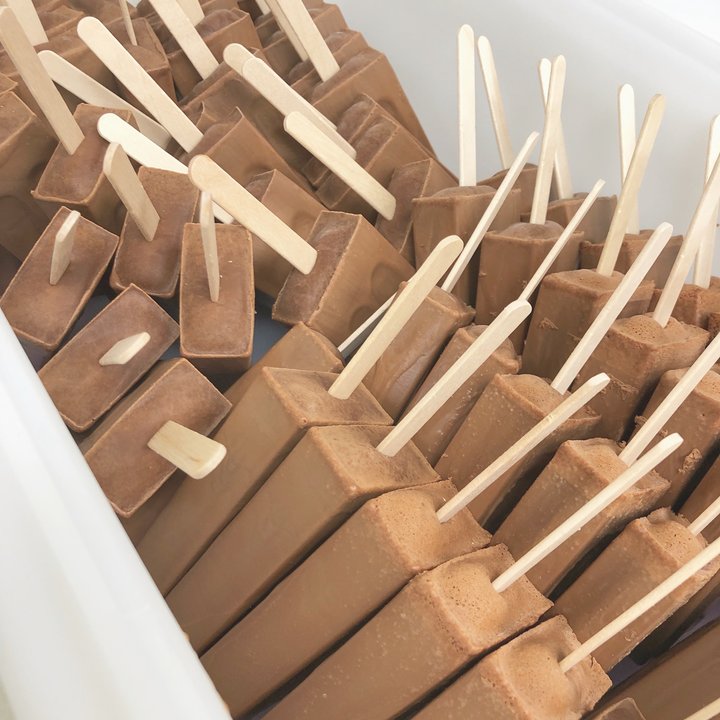 Dick Taylor Chocolates, Humboldt's authority on bougie chocolate treats, is pumping out a new line of frozen fudge pops made from Belizean dark chocolate.
Company salesperson Rachael Martinez told the Outpost that the chocolatier quickly sold out of its first batch during this week's serendipitous heat wave, but said more pops are on the way.
"It was a happy accident that the heat wave happened," Martinez said. "The reason why we wanted to make them is because we want more dessert treats in our factory boutique."
The company, which operates out of a building along Eureka's bustling Fourth Street (the one with the gigantic Dick Taylor billboard on top of it), is diversifying its products in hopes of drawing more tourists and Humboldt locals to the store.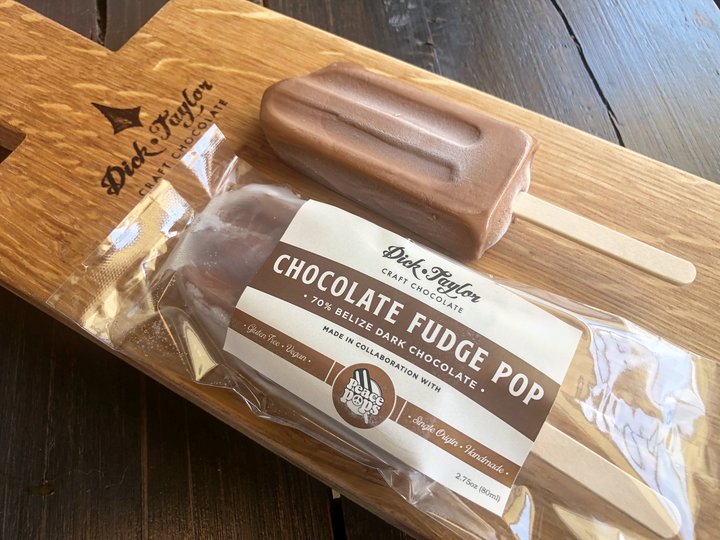 "We're focused on [fudge pops] right now," Martinez said. "We're talking about [making] ice cream. There might be a couple of other desert items that pop up, but we're starting out slow."
Humboldt popsicle producer Peace Pops is also collaborating on the project, molding and freezing the fudge pops for Dick Taylor in Arcata's city-run Foodworks Culinary Center.
While the fudge pops are completely sold out for the week, Martinez said more will be available in-store on Wednesday. They will also be sold at Eureka's next Friday Night Market, where Dick Taylor will be participating for the first time.