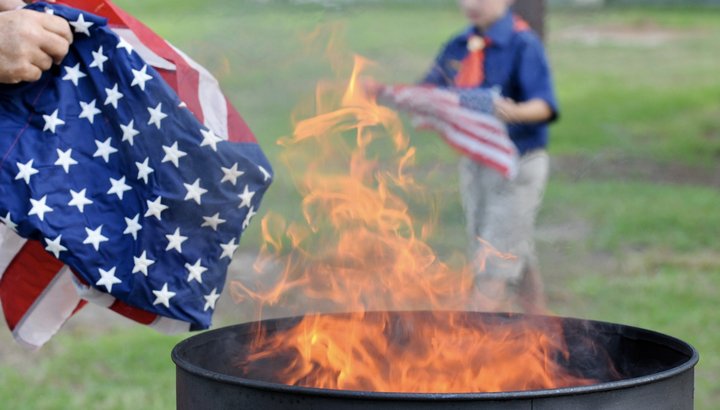 Photo: Wikimedia Commons
Press release:

On Saturday, June 15th, Veterans from American Legion Post 205, and Veterans of Foreign Wars 2207, along with Scouts from Cub Pack 47 and Scout Troop 47 will hold a ceremony to properly dispose of worn, tattered, and damaged flags.

In accordance with regulations governing the proper disposal of the American flag, a patriotic flag retirement ceremony will be held at the Fortuna Volunteer Fire Department, located at 320 South Fortuna Blvd., beginning at 10am. Each flag that has been brought for disposal will be ceremonially disposed of by being burned by local Scouts.

Anyone wishing to dispose of a flag, that is no longer in a condition to be displayed, can deposit it in the container located in the front of the Veterans Memorial Building at 1426 Main Street in Fortuna.