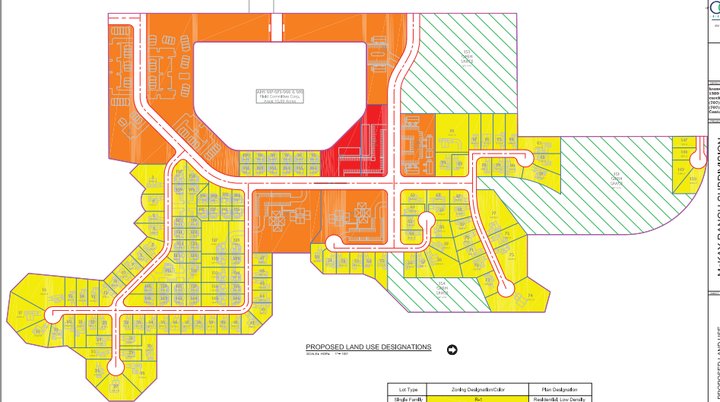 ###
A local developer wants to build a largeish new subdivision in the land around Redwood Fields, just above the McKay Tract, and the County of Humboldt is getting ready to prepare an environmental impact report on the project.
To that end, county planners are holding a public meeting on the project — called the "North McKay Ranch Subdivision" — tonight at Cutten Elementary. They say:
The purpose of the meeting is to describe the proposed project and seek public input as to the scope and content of the environmental impact report and identify concerns or issues for the project that need to be analyzed. The steps in the project review process will be discussed.
The project's applicant — Kramer Properties, owned by longtime local developer Kurt Kramer — is proposing to build one of the largest new subdivisions in the county's unincorporated area in recent memory. All told, the company is proposing 110 new single-family homes, 210 multi-family units, a couple of neighborhood commercial structures, and all the streets, sidewalks and utilities to support the development.
(In the map above, the proposed single-family units are shaded yellow; the multifamily units are orange; and parcels that will be zoned for commercial businesses — on one corner of the Redwood Fields ballpark — are red.)
A longer initial description of the project can be found, in PDF form, at this link. All told, the development would be a little over 80 acres in size, and would be built over nine phases of development, starting with the clearing of 26 acres of timber and the construction of some of the multifamily housing.
Tonight's meeting will be held in the Cutten Elementary School Multipurpose Room, and it's scheduled to run from 6 p.m. to 7:30 p.m. More information at this link. An interactive map of the property — with street views, topographical views and satellite views available with the switcher in the upper-right corner — can be found below.
###