UPDATE: O NUMBERS! Turns Out the Whole Oyster Fest Bacteria Scare Was Caused by Bad Math

##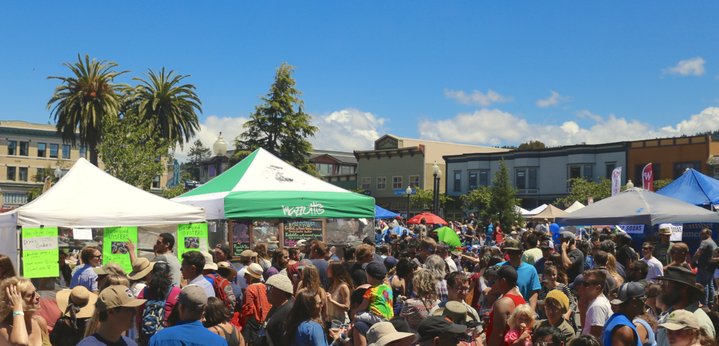 After a brief scare, Arcata Main Street is promising that the 2019 edition of the Arcata Bay Oyster Festival is a go.
"The show must go on," AMS wrote on their Facebook page late Thursday night. "Have no fear. The 29th Annual Oyster Festival is NOT cancelled. We are working hard with our amazing community of aqua farmers to supply oysters for our festival."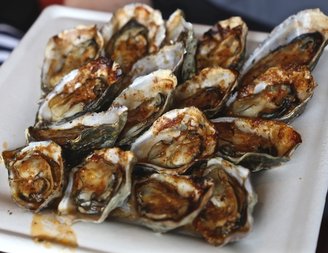 The latest round of last-minute Oyster Fest drama was brought to light by a Mad River Union piece published yesterday chronicling AMS efforts to save the event after state officials retroactively closed Humboldt Bay. Oyster meat testing revealed unacceptably high levels of bacteria — the result of this week's warm-for-Humboldt weather — meaning the event's main bivalve suppliers, Coast Seafood and Humboldt Bay Oyster Company, had to dispose of roughly 138,000 now-unusable oysters.
"It couldn't have happened at a worse time," Todd Van Herpe of Humboldt Bay Oyster Company told the MRU, adding that the company will likely suffer over $30,000 in uninsured damages due to the unfavorable climate conditions.
Ultimately, though, the MRU reports that AMS was able to secure replacement oysters from Oregon-based Pacific Seafood. So at this point, if you were already planning to head to the Arcata Plaza this Saturday it appears there will be oysters (from somewhere) there to greet you.
The Outpost has reached out to Arcata Main Street seeking more information and will update this post when we hear back.