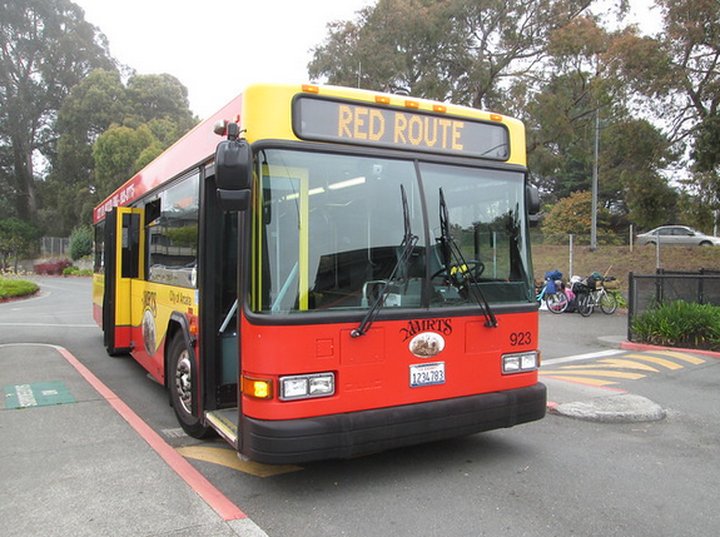 It is almost July and Humboldt summer is in full swing. There are so many fun things to look forward to, like the Fourth of July festivities, bar-b-ques, river trips and (sometimes) sunny weather.
Now you can add one more to the list of things that make July awesome: free bus rides around Arcata. The City announced that Arcata & Mad River Transit System are offering free bus rides to everyone for the entire month to encourage you to get out and explore the town.

From the City of Arcata:
The City of Arcata Transportation Division announced today that
Arcata and Mad River Transit System (A&MRTS) will be offering free
bus rides for the month of July.

Complimentary bus rides in July are part of the City's Explore Arcata Transportation Program. The program aims to expand the use of public transportation by encouraging residents and visitors to take the bus to explore Arcata's neighborhoods, businesses, parks, and recreation spaces.

Public transportation is a safe, affordable, and more environmentally-friendly way to travel, and the City hopes that our residents and visitors will take advantage of this program and continue to use our transit system beyond the month of July.

Free bus rides in Arcata will be in effect beginning Monday, July 1 through Wednesday, July 31. A&MRTS offers routes that run Monday through Saturday from 7 a.m. to 7 p.m. in summer months.

For more information regarding bus routes and schedules, click here or call 707-822-3775.