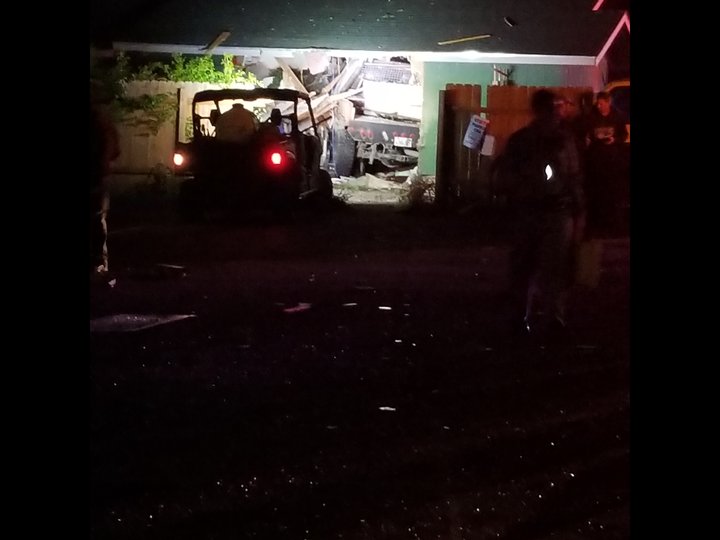 Press release from Humboldt Bay Fire:
On Friday June 28th @ 2222 hrs, Humboldt Bay Fire responded with three Engines and one Chief Officer to a report of Vehicle into a Building at the 6000 block of Humboldt Hill Rd. The first arriving engine company discovered a ¾ ton pickup truck had crashed into a residence causing severe damage to the residence with vehicle coming to rest completely inside the residence.

The driver of the vehicle was uninjured and detained by CHP and there were four occupants of the residence at home at the time of incident. 2 occupants were uninjured and another occupant suffered minor injuries and they were located outside of the residence.


Humboldt Bay Fire crews entered the building and found the 4th resident still inside the building suffering from major injuries and removed the resident from the debris inside the residence. Humboldt Bay Firefighter/Paramedics immediately began CPR and Advanced Life Support treatment on scene to the occupant with major injuries who was transported by City Ambulance to St. Joseph Hospital and was later pronounced deceased. The occupant with minor injuries was also transported to St. Joseph Hospital by City Ambulance.


Humboldt Bay Fire crews remained on scene for approximately 3 hours and assisted CHP with removing the vehicle from the residence and securing the residence. PG&E was requested and secured the gas and electricity to the damaged residence.