From the Jackson County (Oregon) Sheriff's Office: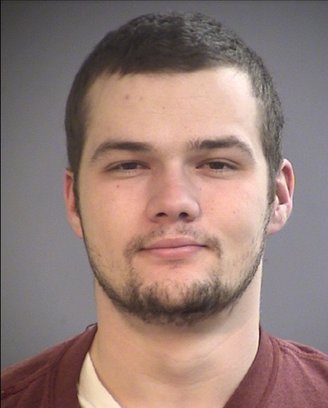 A man wanted for attempted murder in Fortuna, California, is now lodged in the Jackson County jail. Local members of the Pacific Northwest Violent Offenders Task Force (PNVOTF) arrested Derek Ray Johnson, 24, on Tuesday.

Just after noon on March 12, 2019, PNVOTF officers attempted to contact Johnson at a residence in the 3000-block of Sheraton Court. Johnson initially attempted to flee the through a back door, but was met by waiting task force officers. He was taken into custody without further incident.

Johnson was lodged in the Jackson County jail on a no-bail fugitive warrant for attempted murder. Officers from the Medford Police Department assisted at the scene.

The local division of the PNVOTF is made up of personnel from the United States Marshals Service, Jackson County Sheriff's Office, and Central Point Police Department. The task force specializes in locating and arresting fugitives wanted for offenses including, but not limited to, murder, assault, sex crimes, failure to register as a sex offender, firearm violations, and probation violations.
###
PREVIOUS JOHNSON: