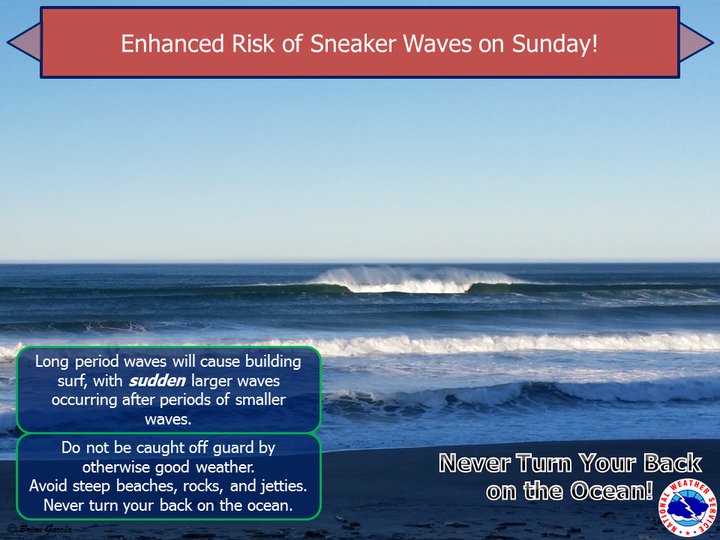 For those planning a trip to the beach during this glimpse of sunny weather, make sure to be extra aware of the waves on Sunday. The US National Weather Service warns that the behavior of the surf will likely result in an increased chance of sneaker waves this St. Patrick's Day.
"Beach-goers should use caution along area beaches and keep a safe distance from the surf zone, as waves may suddenly wash much farther up the beach than expected after several minutes of relatively smaller waves," the Weather Service writes on its Facebook page.

Remember to avoid the rocks and jetties and never turn your back on the ocean (especially if you're enjoying a few adult beverages.)
Have a fun and safe St. Paddy's day!