UPDATE, 12:17 a.m.:
#searchandrescue #update Leia and Caroline were found approximately 1.4 miles south of their residence near Richardson's Grove. Here's a first look from the scene where first responders located the girls.
Press release with more information as soon as possible today. pic.twitter.com/k2bUTQOtrt

— Humboldt County Sheriff (@HumCoSO) March 3, 2019
###
UPDATE, 11:41 a.m.: "I'm pleased to say that we're witnessing a miracle today," said Sheriff Honsal moments ago. The girls have been found safe and sound near Richardson Grove, by two members of the Piercy Volunteer Fire Department.
Honsal said that the girls were found about a mile and a half from their home in extremely rugged territory. They were dehydrated and cold but well, Honsal said.
Watch the press conference below.
###
UPDATE, 11:35 a.m.: Press conference will start in a few minutes, according to the Sheriff's Office.
###
UPDATE, 11 a.m.: The press conference has been rescheduled for 11:30 a.m.
###
UPDATE, 10:37 a.m.: The Sheriff's Office says that the press conference has been delayed due to "developing information."
###
UPDATE: The Sheriff's Office has announced that it will hold an additional press conference at 10:30 a.m. We will attempt to carry it here.
###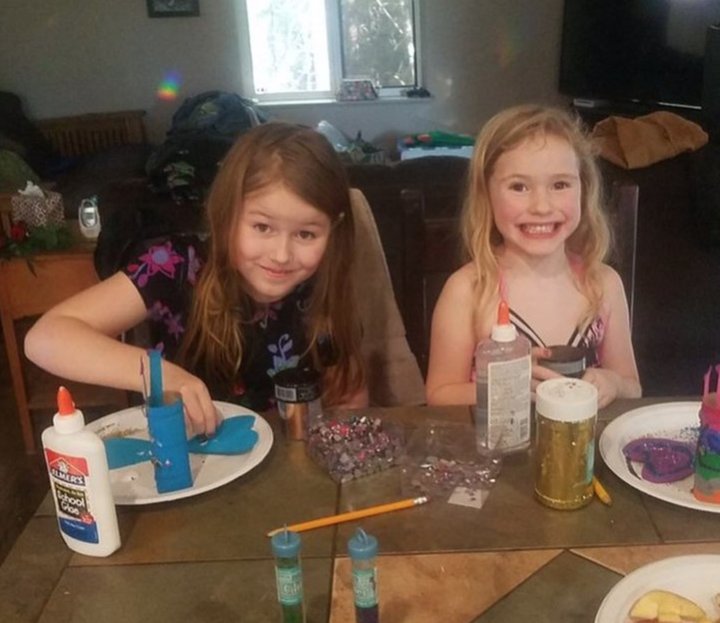 Search and rescue efforts attempting to locate two missing sisters believed to be missing in the woods near Benbow are gearing back up for Sunday.
Reached by phone Humboldt County Sheriff's Office public information officer Samantha Karges said there was no new information or sightings to report as of yet. After an 8 a.m. operations meeting an even larger crew was set to head out into the search area. Today's team includes 170 personnel representing over 20 agencies, including six trained canine search teams, a helicopter and authorized drones.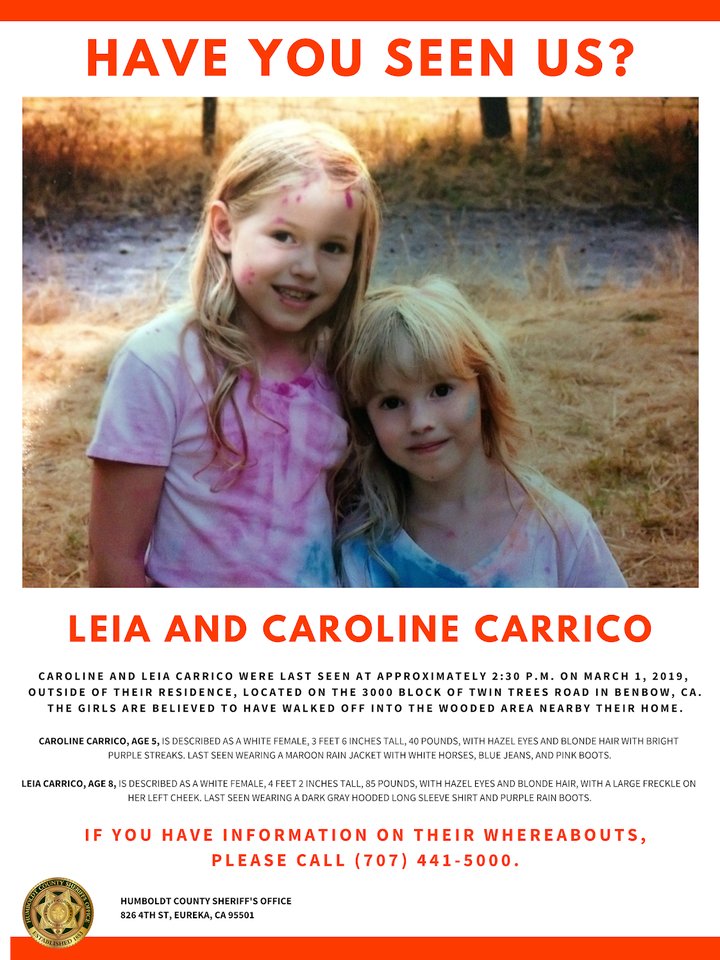 While Karges said authorities appreciate the outpouring of support from the community she pleaded with the public not to come to Benbow.

"Please do not self-deploy to the search site," she said. "It's causing real issues."
Karges added that the dirt roads into the area are congested and starting to wear down from all the increased traffic in and out. Additionally, she mentioned that yesterday there was almost a serious incident when a citizen-owned drone passed into the flight path of a search helicopter. As a result the FAA has issued a temporary flight restriction for the area. Violators will run afoul of federal law. So don't.
The sheriff's office plans to hold a press conference at 2 p.m. Sunday afternoon to provide the community information pertaining to anything they may find this morning. The Outpost will update when we know more.
Approximate center of the search area
PREVIOUSLY: