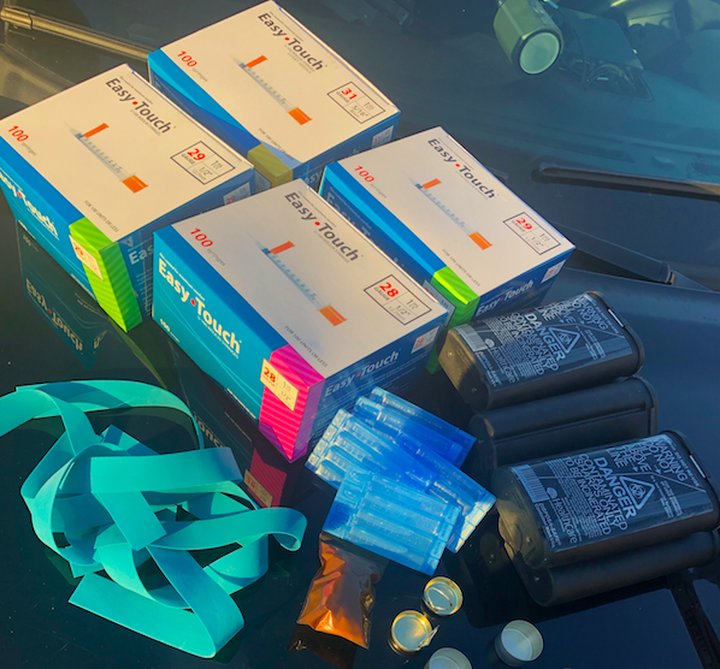 Needle litter and how to deal with it have certainly been hot topics in Eureka for some time. Now the City of Fortuna is following Eureka's lead in drafting an ordinance to regulate syringe exchange programs. The draft was introduced at the Fortuna City Council meeting on Monday and will potentially be adopted on March 18.
The ordinance aims to regulate the amount of needles distributed by mandating a one-for-one exchange (one needle handed out for every needle that is returned), restricting exchanges to only operate in areas with medical facilities, not allowing distribution to take place within 1,000 feet of schools or parks, prohibiting syringe deliveries in the city and requiring syringe exchange programs to commit to cleanups and reporting data to the city.
Fortuna City Manager Merritt Perry told the Outpost that the decision was prompted by two things: Fortuna received notice of the Humboldt Area Center for Harm Reduction's (HACHR)'s state authorization, which could lead to HACHR operations in the city, and it learned that the North Coast AIDS Project (NorCAP) — a program of the Humboldt County Department of Health & Human Services — was in fact already operating a syringe exchange in Fortuna.
Syringe exchange is one of several services NorCAP provides via their mobile van, including HIV and Hepatitis C testing, overdose prevention (providing free Narcan/naloxone kits) and medical referrals. The van has been operating in Fortuna and around Humboldt County since 2012.
Because the City of Fortuna was never notified of NorCAP's intention to operate its programs there, Perry said the city was unaware of the syringe exchange until recently. When staffers discovered that NorCAP had been handing out needles in the parking lot of a liquor store in a heavily trafficked business area, it caused some concern.
Humboldt County Public Health Officer Dr. Donald Baird told the Outpost that DHHS and NorCAP are not required to notify municipalities of their services. They are authorized by the state to operate syringe exchange and have additional approval from the Humboldt County Board of Supervisors.
However, Baird said, it is still important to NorCAP to work with city governments and come to mutual agreements and understandings. The fact that the City of Fortuna is drafting this ordinance provides an opportunity for collaboration and education on this essential service, Baird said.
"The whole point of needle exchange is to stop blood-borne diseases," Baird told the Outpost — a serious issue in Humboldt County. Baird said that Humboldt has the highest prevalence of Hepatitis C in California — about 7500 cases, which is nearly one in 17 people.
Perry says that most of the Fortuna City Council understands the importance of syringe exchange for preventing the spread of blood-borne disease. But the city was concerned about the number of needles being distributed by NorCAP. Perry told the Outpost that a police officer stopped an individual who was carrying 400 needles. Perry says that although there is no way to know, the city has noticed an uptick in the amount of needle litter recently, which he believes may be attributed to the syringe exchange.
Although Perry believes that NorCAP is handing out a lot of needles, Baird said that the organization already operates on a modified one-to-one policy. This means that it tries to hand out one needle for each one returned. But because of an inability to open sharps containers and count individual needles, it is difficult for the numbers to be exact.
Baird also told the Outpost that, although the van was operating out of a liquor store parking lot, NorCAP has changed the location to a place slightly less central. They now park the van on Strong's Creek Road, which is not close to any homes or schools.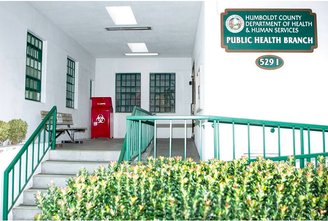 Another large part of Fortuna's ordinance is requiring syringe exchange programs to commit to cleanups. Baird said that the County does lead cleanups already twice a month. But they are looking into obtaining more funding to increase efforts, including pursuing grants from Partnership HealthPlan.
Baird said the county is also looking into putting syringe disposal kiosks into Fortuna. DHHS has already placed kiosks around other cities, including Eureka. Baird says they are focusing on getting more out into the community in general, "specifically getting them near where people are: parks, libraries and other public places," he said.
The ordinance would also prohibit door-to-door deliveries, a service which is provided in Fortuna and other cities by HACHR. Brandie WIlson, the executive director of HACHR, told the Outpost that prohibiting door-to-door deliveries is a bad idea because they "keep people safe, keep things discrete and keep syringe litter off the streets."
Wilson has other concerns about the ordinance as well, which is slightly more restrictive than Eureka's. But she understands that many of the concerns come from fear and she hopes that with more discussion and education, Fortuna can finalize an ordinance that works for everyone. "From our experience creating solid ordinances is through communication and collaboration," she said.
Perry told the Outpost that he is also hoping to collaborate and learn more from both HACHR and NorCAP about the issues. Perry says that this ordinance is just a jumping off point and that he looks forward to an in depth discussion at the next City Council meeting.
"We want to look at this problem and understand it," he said. "This was a first step."
The Fortuna City Council will discuss adopting the ordinance at their next meeting on Monday, March 18 at 6 p.m. at Fortuna City Hall (621 11th Street.)
###
DOCUMENT: