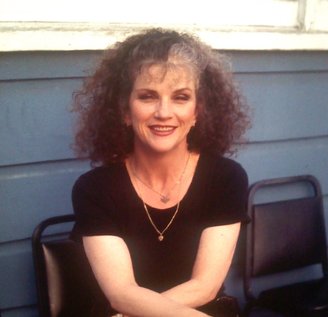 Deborah Crumley-Pfaff
January 14, 1953 – March 1, 2019
Her name, Deborah, meant "Queen Bee," and she proudly reminded people of that fact. Whatever she chose to do in life, Deborah did it with all her heart, all her soul, and a determined passion. She was a strong-willed fighter who survived experiences others might not. She was a person who absolutely devoted her full being into anything in which she set her heart.
Born in Little Rock, Arkansas, Deborah spent a good portion of her childhood in a Catholic orphanage. She was adopted as a young teenager and the family eventually moved to Sacramento.
Deborah was excellent at many things. Her early work life spanned from modeling, retail, cosmetology, to being a house card dealer in Tahoe. Later, as a single mom, she went back to school at College of the Redwoods. She graduated with a 4.0 GPA and became a paralegal. Deborah quickly realized that paralegal options were slim at the time and readily adapted by deciding to open her own business, DC Labor Market Research, with an office in the top floor of the Jacoby Storehouse in Arcata. Before long, a change in state law required Deborah to close her business, but her resilience again paid off when she landed what would become her dream job, being a Vocational Counselor with the County of Humboldt. This was where she truly shined. Deborah made it her mission in life to inspire other moms just like herself to do the hard work of getting off of welfare and establishing a career to better the lives of their families. She was responsible for the take-off of the Welfare to Work program in Humboldt County and was relentlessly passionate about helping others break the cycle of generational welfare dependence. Deborah seemed to have a skill that others did not; she could find jobs for people in even the most seemingly impossible places. One of her biggest achievements was finding people gainful employment in the tiny town of Orick! Deborah also gave back to her community for a season as a foster parent to disabled children. Through her work Deborah demonstrated that anything is possible and she inspired many people.
Deborah's personal interests were as diverse and wonderful as her professional journey. In 2004, she surprised herself and everyone at the table when she won the Humboldt County poker tournament. Arm wrestling was a thing for her too! Deborah was also an artist, an avid reader, a self-proclaimed flower child and she loved watching westerns and classic television shows. She liked rock 'n roll and hummingbirds. She absolutely loved living on the North Coast with the cool weather and the beautiful redwood forests. One of her favorite things of all time was to take her family on many camping adventures to enjoy the natural beauty of the region. It would be a mistake to not mention the fact that Deborah was also very interested in current events and politics and loved listening to all her favorite conservative talk show hosts on the radio. And woven through all her life, Deborah loved Jesus, her Lord and Savior.
More than anything, more than vocation or hobbies, the paramount thing to Deborah was to be a part of a family. A precious part of that family was her constant companion, her kitty, who she named Mr. Seymore Butts. Along with Seymore, Deborah shared her home, her heart and her love with her best friend and husband of 17 years, Daryl Pfaff. Deborah and Daryl could have gone on tour as a comedy act with their hilarious banter. They did like to travel together; sometimes even driving all the way to Brookings, Oregon just for some KFC. Daryl was always good and kind to Deborah and took such amazing care of her every day of their life together.
One of Deborah's favorite things were family holiday get-togethers. She was famous for her hams; they were pretty amazing, topped with her special glaze, pineapple rings and cherries. Family time was special to Deborah because she was a devoted, loving and protective wife, mother and grandmother. Any chance she got to be around her kids and grandkids, Deborah would be there. Even if her health was not the best, she would find a way to make it to countless games, matches, meets and concerts. Deborah was infinitely proud of her children and grandchildren and always vociferously cheered them on — even if she didn't know exactly what she was cheering for! It didn't matter because her love filled in all the gaps. She decorated her home with photos of her family and cherished every memory.
She will be lovingly remembered forever by the family she so adored: Her husband, Daryl Pfaff, her daughter, Kik Lal, son-in-law Arvin Lal, grandkids Thomas and Norah, son John Crumley II, soon-to-be daughter-in-law Chyanne Aispuro¸ son Anthony Crumley and grandson Michael, as well as many extended family members including several special nieces, nephews and many beloved in-laws.
A celebration of Deborah's life will be held on Saturday, March 30, 2019 at 12:00 noon at Richardson Grove State Park. It will be a casual, informal, and heart-felt time together. There will be a potluck picnic and everyone is encouraged to bring a chair and something yummy to share. There will not be an officiant but everyone will be free to share memories and stories as they feel led. Family time and the cool, beautiful redwood forest were what were most cherished by Deborah and this will be a sweet time of remembering her remarkable life and legacy.
###

The obituary above was submitted on behalf of Deborah Crumley-Pfaff's family. The Lost Coast Outpost runs obituaries of Humboldt County residents at no charge. See guidelines here.