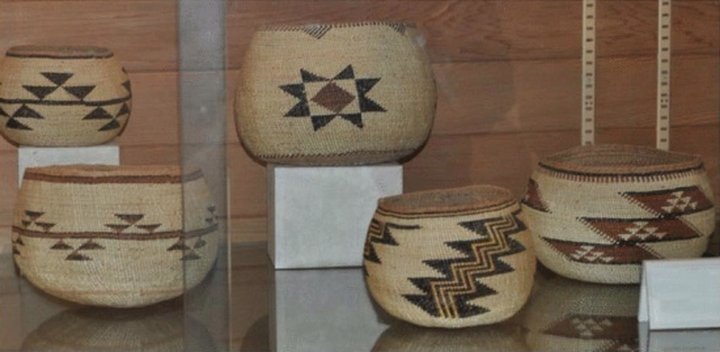 PREVIOUSLY:
###
From United Indian Health Services:
United Indian Health Services has recently completed an inventory of its art collection. As part of that process it is time to note that four years ago, nine traditional baskets were stolen from one of the hallway display cases at UIHS in the early hours of May 14, 2015. These baskets were on permanent display and had been at UIHS since 2003.
The baskets are a part of our heritage, our values, and our traditions.

Our interest lies with recovering these baskets and bringing them home because of the vital role they play in our community. These baskets need to be returned to help complete the collection that UIHS has to share with the entire North Coast Community.

UIHS is committed to putting forth all efforts in finding and returning these items back to their home.

A REWARD is offered for the safe return of these items. These baskets can be returned to any UIHS clinic with NO questions asked.