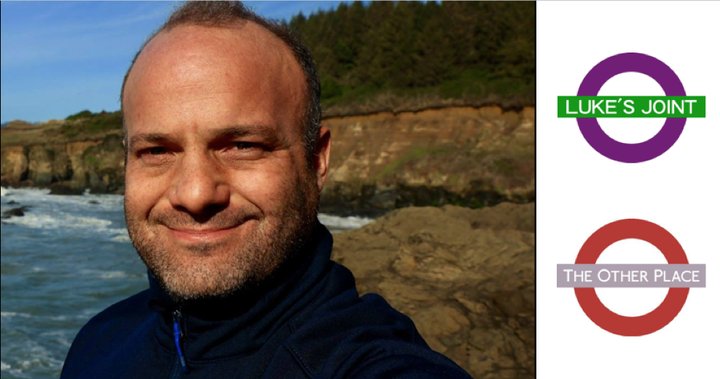 Luke Patterson, 41, who owned and operated Arcata restaurants Luke's Joint and The Other Place during the first half of this decade, has died after being shot by New York state police early Thursday morning.
The Associated Press reports that Patterson was fatally shot around 2 a.m. on Interstate 84 in Montgomery, New York. Police had responded to the stretch of highway on a report of an abandoned vehicle in the roadway when they encountered Patterson walking along the shoulder. From the AP report:
One of the troopers got out to speak with him while the second trooper drove alongside. At a news conference Thursday, state police Major Pierce Gallagher said the man "did not cooperate with the troopers, refused to comply with any commands and multiple times ignored the troopers."

When Patterson made a "sudden movement" to try and open the door of the police car, Gallagher said, the trooper on foot opened fire.
It's not clear why the officer shot Patterson, who was unarmed. The New York Attorney General's office has opened an investigation into his death.
The AP also reports that Patterson had been living in Tannersville in the Catskills Mountains about 100 miles north of New York City where his family owns a summer home. More from their report:
Patterson was renovating a house to create a boutique wedding destination in the tiny mountain top village of Tannersville, [his friend Chris] Cade said. The village has undergone a tourism revival through the efforts of Patterson's mother, artist Elena Patterson, who implemented the "Paint Project" to create dramatic pastel paint schemes on downtown buildings.

Patterson was known for community service, Cade said. He staged large-scale Thanksgiving dinners for the homeless in Arcata and brought Fresh Air Fund kids from New York City to the Catskills. He sold Luke's Joint and The Other Place in Arcata in 2015.
You can read the full AP report at the New York Times, here.
PREVIOUSLY: