When Ross Creech and his dad, Dave, decided to give away a car from their business, Quality Body Works in Eureka, to a local person in need, they knew just whom to ask for help in choosing a recipient: Betty Chinn.
Chinn, the renowned local humanitarian who received the Presidential Citizens Medal in 2010 for her tireless work helping the homeless, was delighted by the idea.
"I said, 'This is absolutely wonderful!'" she told the Outpost by phone earlier today.
Creech said he and his dad had been discussing what to do with some of the older cars in their fleet and decided to donate one of them. "We said, 'Let's find somebody that deserves a car and make it happen,'" he recalled.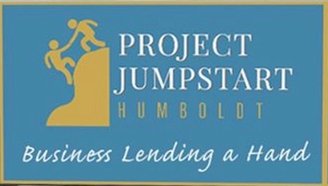 They began talking to other local business owners to see if they could help with the endeavor, which has been dubbed "Project Jumpstart." And it's not just the car being donated. After all, owning a car can be expensive, and Creech said they didn't want to donate something that would immediately triple the recipient's bills.
Fortunately, plenty of others were willing to help. Johnson Auto Electric is giving the vehicle a safety check; O'Reilly's has agreed to supply any needed parts; Leon's Car Care Center will assist with any necessary maintenance over the next year; and local State Farm insurance agent Scott Hammond committed yesterday to donating six months' worth of insurance, Creech said.
These businesses will be recognized via a bus-side advertisement donated by ADS In Motion/Advanced Display & Signs. And Creech said organizers are "in the late stages" of securing a donation of a year's worth of fuel.
That just left the question of who would receive the car — a 2006 Ford Focus with only 35,000 miles on it.
"We're looking for somebody that's just needing kind of a hand up instead of a hand out," Creech said. They'd like the car to go to someone who "incorporates a lot of the values we have as a company and our community, somebody hard-working who's doing what it takes to improve themselves."
Chinn immediately had someone in mind: a man named Adam Wang, who had come to Chinn in March of last year, homeless and in need of help. "He was desperate," Chinn said. "But I could see him. He wanted to change."
We spoke to Wang this afternoon as he was walking from his home in Arcata to catch a bus to work. He came to Humboldt County from Riverside because some of his high school friends had moved here, but after getting dropped off at the welfare office he felt suddenly lost.
"I was feeling overwhelmed," he said. "I didn't know where I was going to sleep that night." He looked on the wall of the government office and saw some fliers, including one for the Betty Kwan Chinn Day Center. He walked over, walked inside and explained to an employee named Marcos that he had no place to stay and didn't know what to do.
"I started crying," Wang said. "I was so overwhelmed." Chinn came out and talked to him, asking how he'd gotten there and whether he was currently on drugs. Wang told the Outpost that he had struggled with substance abuse and addiction, and after getting clean he'd had a relapse shortly before coming to Humboldt. But that day he was sober.
He was also in luck: Betty's Blue Angel Village, a complex of five retrofitted Conex shipping containers that serve as a transitional housing facility, is typically filled to capacity. But on that day the Village happened to have an opening, meaning Wang had a place to sleep.
He wound up staying there for five months, which is longer than the three-month residency typically allowed, but Wang said Chinn and her employees granted him an extension because they could see he was working hard to improve his life.
It took him a month and a half to land a part-time job. "Part of that was being really depressed when I got there, having to start over again," Wang said. "That was the hardest part." An employee named Andy supported him while also nudging him to move forward with his life. "They didn't immediately hound me," he said. "They granted me a two-month extension because they could see I was busting my ass."
Through Pathway to Payday, a job-finding program run by Eureka's Community Services Department in collaboration with the Betty Kwan Chinn Day Center, Wang eventually landed a job with Eureka City Schools, working in the district's central kitchen.
His shift required him to get up at 6 a.m., which was a challenge. "I'm historically very much not a morning person," he said. "I used to stay up all night and do drugs."
His path to sobriety was long and difficult. It included a yearlong program at a mission, relapses and a series of realizations.
"A big part of it was realizing that I'm never going to be able to hold down a job or have much of anything if I continued to do the drugs I was doing," Wang said. "I couldn't function."
His kitchen job ended when the school year was over, but before long he managed to land another part-time job as a housekeeper at Hotel Arcata. He also found a place to rent in Arcata.
Chinn stayed in touch with Wang and was impressed with the changes he'd made in his life — so much so that when a full-time job opened up among the support staff at her organization's family shelter, Betty's House, she offered him the position.
Chinn remembers his response: "He said, 'That's something I want to do. I've been in their place and I have a passion for them.'"
Wang has now been working at Betty's House for more than a year — the longest he's ever held a job. "Our clients like him a lot," Chinn said. "He cleans the windows, mops the floor [and] makes sure our clients feel comfortable. He is a very, very nice guy. I'm so proud of him."
Commuting to work from Arcata has been a challenge for Wang. Taking the bus there is easy enough, but by the time his shift is over the buses have stopped running. So he's forced to take an Uber or call a cab. "It's been pretty expensive," he said, and then he asked us to hold on because he his bus had arrived. We could hear him climb aboard and a muffled "bing" as the bus door closed behind him.
Wang said that when he found out he'd been selected to receive a free car it left him speechless with shock.
"I really do believe it's like some life-changing stuff for me," he said. "Aside from being able to transport myself reliably … I'll be able to save up some money. It upgrades me from surviving to actually putting some stuff away. … I'm really thankful."
Creech said he and the others behind Project Jumpstart would like to do this all again next year, and perhaps start a nonprofit organization to keep it going into the future.
"As we continue and develop momentum and a track record, I don't see why we couldn't continue this every year," he said.
The Ford Focus should be ready for Wang by the second week of December, according to Creech. "I'm pretty excited," he said.
Wang said he is, too. Getting his life back on track has not been easy. Asked what he'd say to someone who's still homeless and struggling with addiction, Wang hesitated for a moment.
"I'm not gonna act like some of it isn't luck," he said. "For me the simplest thing was just getting to places on time, having your word mean something. A lot of it is being reliable." He also gave credit to Chinn and the employees at her facilities who encouraged, supported and nudged him. Ultimately, though, he had to decide to be proactive.
"If you don't put yourself out there, it's really definitely not going to happen," he said.
A few moments later he was thinking again about the car he's about to receive and his voice brightened. "So freaking incredible," he said.