A high wind watch has been issued for the North Coast Saturday, with the possibility of 20 to 40 mph winds and gusts between 60 between 70 mph.
"Remember, damaging winds will make all trees dangerous," Eureka's National Weather Service office stated today. "Avoid being under or near trees."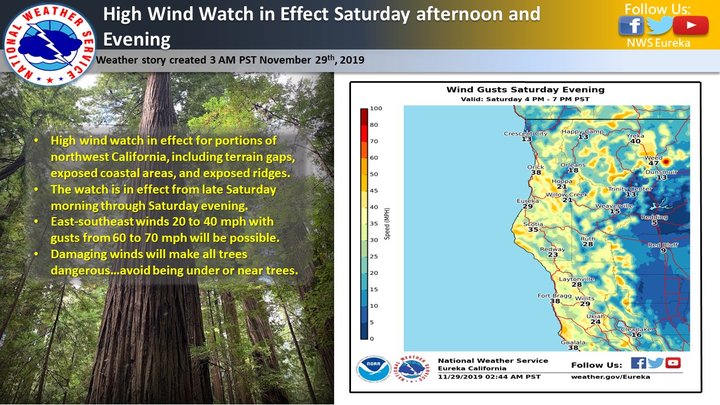 A winter storm watch has also been issued for Eastern Humboldt and much of Trinity County. Meteorologists forecast that 6 to 12 inches of snow will fall in the area between Saturday and Sunday morning. Elevations above 3,000 could see up to 18 inches of snow.
Keep an eye on the Caltrans QuickMap this weekend for the latest road closure and chain requirement information.