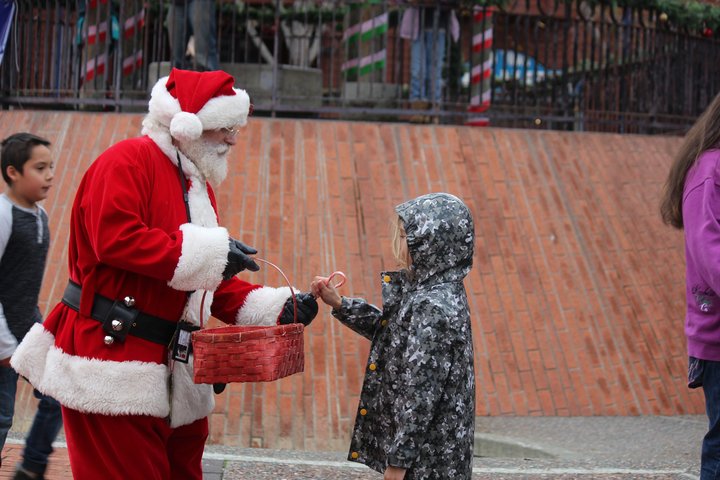 T'is the season everyone. We have finally arrived to that time of the year when the skies are incessantly gray, Christmas music is playing everywhere and the Jolly One graces us with his presence.

Santa was out and about today in Old Town to help ring in the holiday season with Eureka Main Street's seventh annual Snowball Drop. Ping pong balls were shot out of a cannon into a decent-sized crowd right next to the Gazebo in the heart of Old Town. Written on the balls were a number of local businesses where discounts and prizes can be redeemed. There are about 30 businesses that took part in the event.
"It's a fun way to get people into businesses that they don't usually frequent," Amanda Kruschke with Eureka Main Street told the Outpost.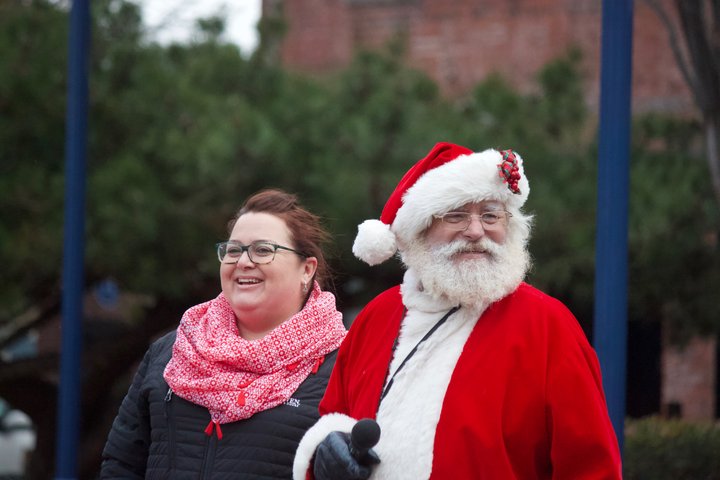 Kruschke went on to say that Santa will be hanging out in Old Town every Saturday and Sunday from 12-3 throughout the holiday season. He will also be at Arts Alive.
So LoCO friendz, families and foe, gather the kiddos and head to Old Town to get photos with Santa Claus!! To any LoCO-tikes out there, prepare your wishlist for Santa and convince your parents to bring you to Eureka on the weekends. If they don't want to then throw a fit and cry and scream until they do!!!