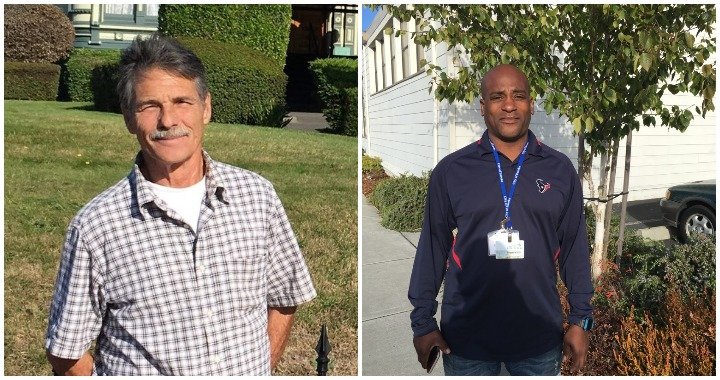 ###
Press release from the Eureka Police Department:
The Eureka Police Department's Community Safety Enhancement Team (CSET) in partnership with the City of Eureka's UPLIFT Eureka program, is proud to introduce our Homeless Outreach Workers (HOW), Larry Alexander and Brian Bolden.

As Homeless Outreach Workers, Larry and Brian will work closely with EPD CSET and UPLIFT Eureka to provide direct, street-based outreach to those in the homeless community.

UPLIFT Eureka guides members of our community through a series of resources and supportive programming to provide them with the tools to reclaim independence, dignity, and employment.

Funding for one of the two HOW positions is provided through Measure Z, Fiscal Year 2019-20.