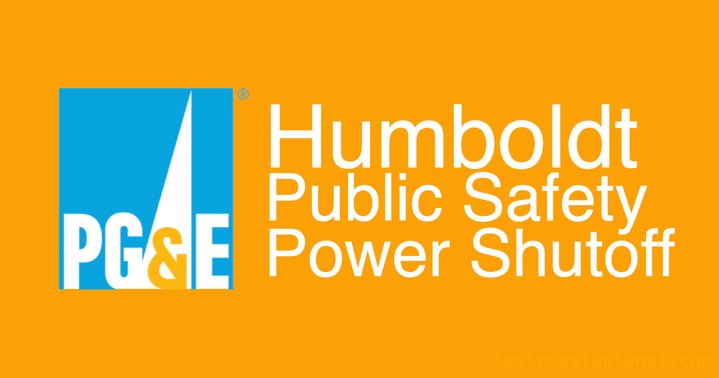 ###
PREVIOUSLY:
###
Press release from PG&E:
Pacific Gas and Electric Company (PG&E) today said it continues to monitor a potentially powerful and widespread dry, hot and windy weather event expected to begin impacting the service area Saturday between 6 and 10 p.m. and lasting until midday Monday.

PG&E will need to turn off power for safety several hours before the potentially damaging winds arrive. It's important to note that as this weather system sweeps from north to south over a period of two days, PG&E customers across Northern and Central California will feel the effects of hot, dry winds at different times, which means outage times will vary, as well.

The potential Public Safety Power Shutoff (PSPS) is expected to affect approximately 850,000 customers and may impact portions of 36 counties across portions of Humboldt, the Sierra foothills, Western Sacramento Valley, North Bay, and across the greater Bay area, Monterey Bay and northern Central Coast on Saturday, Oct. 26. Customers in the southern-most portion of PG&E's service area in Kern County could have power shut off for safety on Sunday, Oct. 27.

Predictive data models indicate the weather event could be the most powerful in California in decades, with widespread dry Northeast winds between 45-60 miles per hour (mph) and peak gusts of 60-70 mph in the higher elevations.

Winds of this magnitude pose a higher risk of damage and sparks on the electric system and rapid wildfire spread. The fire risk is even higher because vegetation on the ground has been dried out by recent wind events.

Given the forecast and conditions, PG&E is advising its customers of the potential for a widespread PSPS lasting several days, intended to prevent a catastrophic wildfire. As this intense weather event approaches the service area in the next 24 hours, PG&E's forecasts will offer sharper detail, noting that the scope may continue to change on the number of customers who will be affected.