UPDATE, 8:48 a.m.: Monday, Monday
Here's what we've got:
— Andrew Goff
###
UPDATE, 1:58 p.m.: Yeah, But What About Tuesday?
Well, we've been receiving indications that this PSPS could end up being on the shorter side (see our last update), but the latest alert from the Humboldt County Office of Emergency Services suggests that there could be another "piss-piss" on deck:
Humboldt Alert Update – PG & E notified that portions of Humboldt County have been given the "All Clear" for the weather event and will begin the restoration process as soon as conditions allow. No further details or time estimates were provided.

PG & E also notified that another weather event is scheduled for Tuesday, October 29th at 6 am which will also result in a PSPS. Power may still be restored, but it may be turned off again a short time later. Updates will be provided as available. Please note, this information is being provided by PG & E and is subject to change.
— Andrew Goff
###
UPDATE, 1:21 p.m.: Mike Checks In
From Senator Mike McGuire:
PG&E Power Shutoff Update: The all clear to begin line inspections (prior to reenergizing the lines) for Humboldt, northern Mendocino and Trinity is still scheduled for 4pm today. If possible, PG&E is working to get Humboldt power restoration work started even sooner.

— Mike McGuire (@ilike_mike) October 27, 2019
Also, from the National Weather Service:
Winds are decreasing across the region. Current winds gusts on ridgelines are primarily in the 35-45 mph range in SE Humboldt, S Trinity, and interior Mendocino. Because of this, we have cancelled the High Wind Warning early and replaced it with a Wind Advisory through 5 pm.

— NWS Eureka (@NWSEureka) October 27, 2019
— Andrew Goff
###
UPDATE, 9:28 a.m.: You Need Not Starve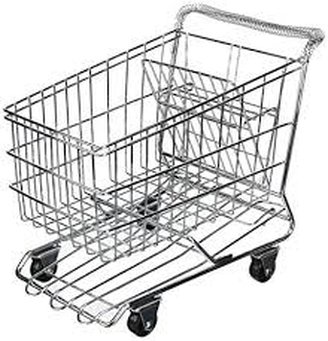 There is food for you! Below is an updating list of grocery stores, arranged north to south, that have indicated their intent to stay open through the power shutoff.
Trinidad:
Hoopa:
Willow Creek:
McKinleyville:
Blue Lake:
Arcata:
Murphy's Market (Sunny Brae and Alliance)
North Coast Co-op
Ray's Food Place
Eureka:
Costco
Eureka Natural Foods
Murphy's Market (Cutten)
North Coast Co-op
Safeway
Target
Walmart
Winco
Ferndale
Fortuna:

Hydesville:
Rio Dell
Redway:
Garberville:
— Andrew Goff
###
UPDATE, 8:51 a.m.: Want to Listen to Radio?
(UPDATE TO THE BELOW: All stations back to normal! Join us on the airwaves!)
###
Yes, we have no electricity!
Or very little of it, anyway. Most of Humboldt is on battery power, or generator power. Sometimes, in situations like this, one thing people like to do is expend their precious amperes on listening to the radio.
Sadly, it looks as though our Lost Coast Communications sister stations have been discombobulated by the outage. All of them are still pumping out tunes and info, but there seems to have been a failure at some of our broadcast towers. We'll try to get those fixed ASAP.
KHUM, a popular choice in times of crisis, can still be accessed online — click here to stream — and the Outpost's Andrew Goff is riding shotgun with Lyndsey Battle this morning. Give 'em a call with your situation report: 786-KHUM.
KSLG, KWPT and The Lounge can be accessed via their respective websites, and the latter two are still on the air — 100.3 and 102.9 FM for The Point, 94.1 FM for The Lounge.
Rock on!
— Hank Sims
###
UPDATE, 4:05 p.m.: CalTrans: Treat Signals as Stop Signs
Press Release from CalTrans:
In the event of a power outage, traffic signals may convert to a flashing red light or lose power and go dark, and street lights could turn off. Motorists should treat flashing red signal lights as an all-way stop and treat every entrance to an intersection as a stop sign.

When emergency personnel are at a scene directing traffic and giving specific instructions, default to their authority over flashing red lights. Always follow the directions of emergency personnel.

Drive cautiously and watch out for bicyclists and pedestrians.

Power outages can lead to anxiety and confusion so to educate the public Caltrans released a video demonstrating the safest way to navigate an intersection during times with no power.



— Freddy Brewster
###
UPDATE, 3:40 p.m.: OES Warns of a Scam Alert
From the Humboldt County Office of Emergency Services:
SCAM ALERT!

Humboldt County OES is receiving reports of live voice calls stating that power has already been shut off or will be soon and asking residents to provide address and location information.

This is NOT PG&E.

Residents may receive calls from PG&E if they have signed up for Public Safety Power Shutoff alerts, but the utility will not ask for personal identifying information and calls will be a recording, not a live voice.
— Freddy Brewster
###
UPDATE, 3:29 p.m.: Free Food Services from the Arcata House Partnership
Press release from the Arcata House Partnership (lightly edited to remove already posted information):
In cooperation with the City of Arcata, Arcata House Partnership will be providing free food services throughout Arcata for the duration of the power outage to anyone in need. Beginning Sunday, October 27th, freshly prepared meals will be available daily from noon to 6pm at the Annex (501Ninth Street, Arcata) and at the Arcata Community Center (312 Dr. Martin Luther King Jr. Pkway, Arcata). Anyone is welcome to walk up to either of these locations for food assistance. AHP and the city's police department will deliver meals to community members who are unable to transport themselves to either of these locations. For more information or to request food assistance, please call (707) 298-7610.

North Arcata: Valley West & Valley East:

Ray's Parking Lot
Lazy J Mobile Estates

Westwood:

Trinity Baptist Church Parking Lot (opposite Westwood Murphy's on Alliance Blvd)

Downtown Arcata

The Annex & Transit Center (501 Ninth Street)

Plaza Point Apartments

Arcata Safeway Parking Lot

South Arcata & Sunny Brae

Arcata Community Center

Bayview Senior Apartments

Parkway Apartments

Meadowbrook / Brookside Apartments

If you see the Lunch Box truck and need food, just flag down the driver.

— Freddy Brewster
###
UPDATE, 12:52 p.m.: Update from Humboldt County Office of Emergency Services
The Outpost reached out to Amy Conlin, the public information officer with Humboldt County Office of Emergency Services. Conlin said residents should prepare to be without power at least until Monday afternoon due the "red flag weather event" that Humboldt County is currently experiencing.
This PSPS event differs from the last one in the sense that Humboldt County is directly affected by the extreme weather conditions. Because of the direct impact of the weather event, restoring power may also be delayed.
"The red flag event continues through Monday and at the close of the weather event is when [PG&E] can check the lines," Conlin said. "We don't know if they will fly the lines because we are actively involved this time. They will need to do a more thorough inspection."
— Freddy Brewster
###
UPDATE, 10:32 a.m.: The Airport Will Be Open

From the County of Humboldt:
The Department of Aviation has announced that the Eureka-Arcata Airport terminal and infrastructure has back up generator power in place and will be operational during the outage.
— Hank Sims
###
UPDATE, 10:14 a.m.: Need to Charge Up?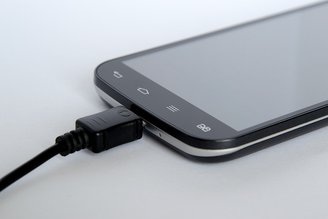 The Humboldt County Office of Emergency Services has compiled the following list of places you'll be able to charge your cell phone or medical device during the outage:

Arcata Community Center - 321 Dr. Martin Luther King, Jr. Parkway, Arcata (Priority given to those with medical needs.)
Saturday, Oct. 26 - noon to 6 p.m.

Sunday, Oct. 27 - 10 a.m. to 6 p.m.

Monday, Oct. 28 - Open at 10 a.m.
Eureka Municipal Auditorium - 1120 F St, Eureka (Must bring your own charging cable)
Sunday, Oct. 27 - 10 a.m. to 4 p.m.
Humboldt Bay Fire Bode Classroom "Medical Device Charging Station" – 3030 L St., Eureka
Sunday, Oct. 27 – 10 a.m. to 6 p.m.
Fortuna Fireman's Pavilion - 9 Park Street, Fortuna, CA (PG&E-sponsored)
Sunday, Oct. 27 – Open at 8 a.m.
United Indian Health Services – 1600 Weeot Way, Arcata
Sunday, Oct. 27 - 10 a.m. to 4 p.m.
Pierson Park – 1705 Gwin Rd., McKinleyville (PG&E-sponsored)
Sunday, Oct. 27 – Open at 8 a.m.
Blue Lake Rancheria – 428 Chartin Rd. (PG&E-sponsored)
Sunday, Oct. 27 – Open at 8 a.m.
US Forest Service Big Rock Day-Use Area – 2383-2405 Trinity River Highway, Willow Creek (PG&E-sponsored)
Sunday, Oct. 27 – Open at 8 a.m.
Hoopa Neighborhood Facilities – 11900 CA-96 (PG&E-sponsored)
###
UPDATE, 8:04 a.m.: Eureka Bright Spots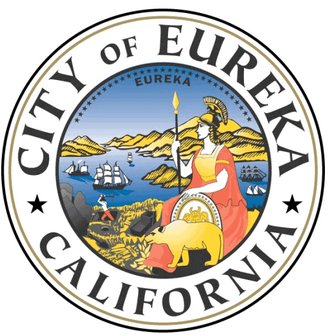 The City of Eureka will soldier on during the blackout, with many operations continuing as normal at City Hall, Eureka Police Department, Humboldt Bay Fire, all parks and even Sequoia Park Zoo (it's Boo at the Zoo on Sunday, after all). The Adorni Center and Wharfinger Building will be closed though.
There will be no street lights. Something to think about.
Two Eureka facilities with special power shutoff features:
The Eureka Municipal Auditorium, open 10 a.m. to 4 p.m., will have numerous power strips open for all your device charging needs.
DHHS will operate a medical equipment charging station at the Bode Classroom at 3030 L St. (near the water tower).
— Andrew Goff
###
UPDATE, 4:39 p.m.: IS YOUR KID'S SCHOOL OPEN?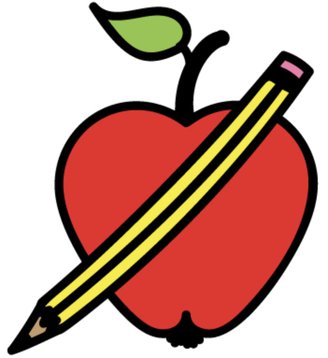 People are already wondering if their kid's (or kids') school is going to be open Monday. And if the darkness continues during the week, they're going to be waiting for the word every day.
This information often changes fast as the situation develops, but the very best source — apart from the particular school or school district you're wondering about, maybe — is going to be the Humboldt Office of Education, which attempts to track these things in real time as best it can.
This time around, the HCOE is going to try to keep things up to date on this Google Spreadsheet. If you can't get through to your kid's school, that link is going to have the most up-to-date info throughout the outage.
Here's that link again. Click it.
— Hank Sims
###
UPDATE, 4:09 p.m.: Shelter Cove is Above Your Blackout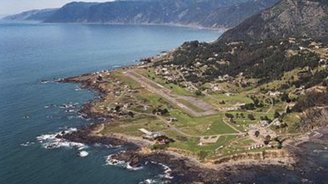 Blackout schmackout, says Shelter Cove!
The Cove's Resort Improvement District (RID) sent out an email to residents Friday to let them know that they will utilize our backup/emergency generators to power Shelter Cove as long as it remains safe to do so. RID may isolate and shutdown power in specific neighborhoods if weather conditions prove too dangerous to operate power. RID will do it best to maintain power to all of our customers.
As should be common sense, RID urges its customers to conserve power during the shutoff. Don't ruin a good thing for everyone.
— Andrew Goff
###
UPDATE, 4:03 p.m.: No Class Monday at Humboldt State, College of the Redwoods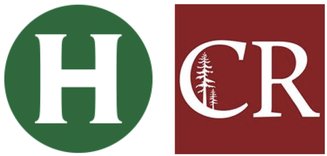 College of the Redwoods and Humboldt State university have each sent word that there will be no classes or school activities from Saturday morning through the end of Monday. For CR, that goes for all three of the campuses — Eureka, Del Norte and Klamath-Trinity.
More information from HSU at this link.
More information from CR at this link.
— Hank Sims
###
UPDATE, 3:42 p.m.: Charging Stations and Free Meals for Arcata!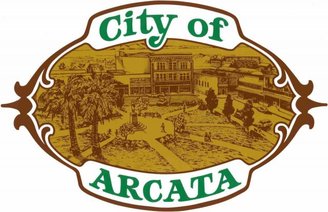 The City of Arcata is making numerous preparations to help ease its citizenry through the blackout. Most notably they plan to host a Community Relief Center (CRC) at the Arcata Community Center where they "will provide charging stations for medical devices, medical treatments and charging stations for cell phones, with priority given to those with medical needs." The center will be open until 6 p.m. each day of the blackout.
Also, the Arcata House Partnership and the Arcata Police Department will be providing free meals to community members at the Partnership Annex at 501 Ninth St. They'll even deliver to those with transportation challenges if you call 707-822-2424. If you'd like to volunteer or donate food call 707-298-7610.
— Andrew Goff
###
UPDATE, 3:15 p.m.: What About My Blackout Trash?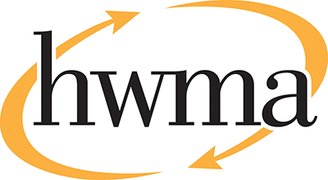 Place it on the curb like normal! Humboldt Waste Management Authority checks in to let us know that "there will be no interruption in the collection schedules for Recology or Humboldt Sanitation customers, so residents should place their materials out for collection as normal."
Also, while the Eureka Recycling Center and CRV buyback will be closed while the power is off, the Hawthorne Street Transfer Station will operate during regular hours.
— Andrew Goff
###

Here we go again!

One thing LoCO learned during our maiden PG&E Public Safety Power Shutoff (PSPS, or "piss-piss") is that there ends up being a lot of information floating around out there that you may or may not find useful. We're going to try and keep those nuggets in one place this time. So, starting now and running until PG&E decides to give us the juice back, LoCO is going to update this post with anything we deem especially interesting or helpful.
Many folks have already inquired if we plan to compile a list of businesses remaining open through the darkness. Here's our thinking: Since 1) this is no longer our first rodeo, 2) we all had a lot more time to prepare for this "piss-piss," and 3) last time we learned that many business owners have access to generators we are going to hold off on that (though you are free to pump your blackout deals in the comments below). The exception to this rule may be businesses selling fuel or ice, which seem to be the most in demand items in these trying times.
Let's do this! Feel free to email us with anything you are seeing, hearing or feeling out there in powerless Humboldt. We're listening.
OK, we got this.