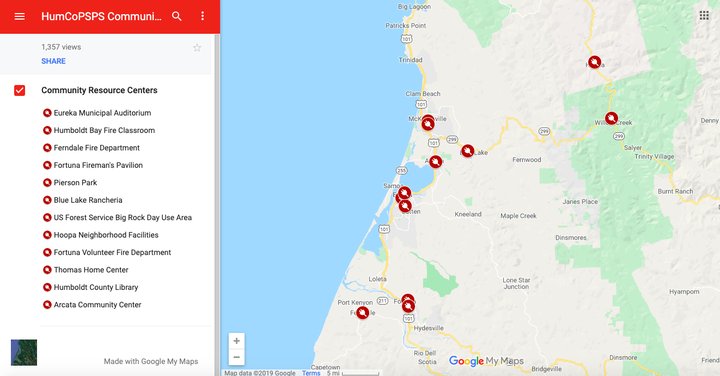 # # #
From the Humboldt County Administrative Office:
Temperatures are expected to be rather chilly this evening, dipping into the 30s during the night.

Below is a list of locations that are confirmed to be opening early at 8:00 am on Tuesday morning (10-29-2019) and can provide you with a place to warm up with a cup of coffee and charge your small devices (These locations are NOT shelters, they are intended for temporary services.):

Three Community Resource Centers will open warming stations will open at 8 a.m. on Tuesday, Oct. 29.


Arcata Community Center — 321 Dr. Martin Luther King, Jr. Parkway, Arcata
Humboldt Bay Fire Bode Classroom – 3030 L St., Eureka
Fortuna Volunteer Fire Department — 320 South Fortuna Blvd., Fortuna

Check out the interactive Google Map for other Community Resource Center information.