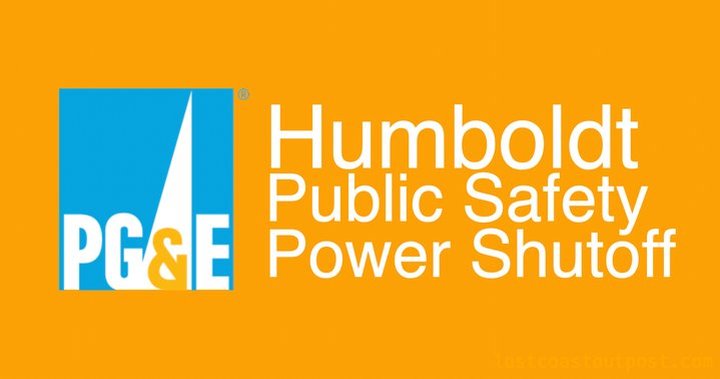 If you are like the LoCO, you woke up with power this morning, despite the official word that you would not do so.
It's good to have power, right? Rejoice.
But — and this is the difficult part — you might lose power yet. Perhaps this morning. Perhaps this evening. Perhaps not at all. Who the fuck knows anymore?
Last night, the Redwood Coast Energy Authority — no dummies! — posted on Facebook that we would find ourselves in exactly the situation we now find ourselves in. Here was that Facebook post: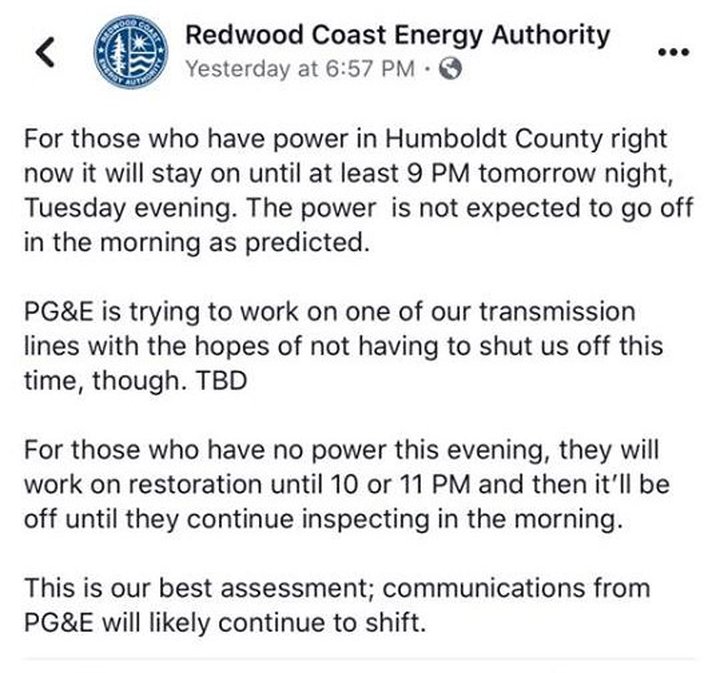 … but the RCEA was quickly shamed into removing this post and denounced by the county and others as "social media" because it did not fall in with the official line that we would lose power in the middle of the night.
However, it appears to have been correct. As best we can tell. In the middle of the night, PG&E sent out a press release with the following timetable for the current PSPS: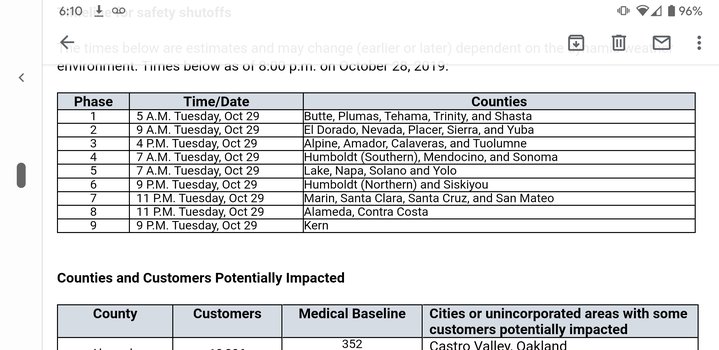 If you can't read that print, it says that "Humboldt (Southern)" is scheduled to go down at 7 a.m. (this morning), and that "Humboldt (Northern)" is scheduled to go down at 9 p.m. tonight.
We don't know what "Humboldt (Northern)" and "Humboldt (Southern)" are, specifically — last night, in its beef with the RCEA, the Office of Emergency Services argued that "Humboldt" on a PG&E chart doesn't actually mean "Humboldt County," which is kind of plausible.
So! That's what we know. PG&E currently forecasts that different parts of "Humboldt" will go off at different times today. Last night, RCEA — which had some kind of intel or insight, clearly — said (before deleting) that PG&E is also working on some sort of emergency plan to maybe keep us from shutting off at all.
We're in the darkness. (The metaphorical kind.) We will update, sigh, when we know more.