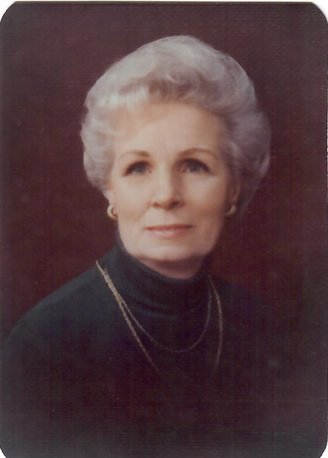 Mary Eleanor Pollard
8/5/23 – 10/18/19
It is with sadness that I announce the passing of my mother, Mary Eleanor Pollard at the age of 96 years and 2 months.
Eleanor was born on August 5, 1923 to Ray and Violet Wilkins in Loveland, Colorado. She spent the first 16 years of her life there. She was eventually joined by a sister, Beverly and a brother, Bill. Because of health reasons for Bill, the family moved to a better climate in South Gate, Ca. (LA County).
Shortly after arriving there she met her future husband, Bob. They married on May 3, 1941 and were married 54 years at Bob's passing in 1995. It was at this time also that her parents found work in Scotia, Ca. and moved there in 1941.
By 1943 she had a baby boy named Michael. In 1945 she gave birth to a girl, Mary Sue and in 1947 another boy, named Tom.
After the war Dad found work in Scotia also and went ahead of mom who followed shortly riding the train all the way from LA. They settled in Scotia for the next 44 years, first at the bottom of 6th then 683 5th St until moving to Fortuna in 1986 in retirement. They were part of the Royal Crest family for 30 years.
Mom was very involved in the Scotia community with Cub Scouts, Campfire and PTA to name a few. Our door was always open to young people in town. To this day there are men and women that call her "mom" when they see or ask about her, quite an honor attesting to the kind, generous woman she was.
While still a young mother she found it necessary to work part time. She held various jobs finally getting hired at the post office. She ended up working for the post office 38 years, first at Scotia, then Officer in Charge at Hydesville, then Postmaster, finally returning to Scotia as Postmaster. She also stayed busy with her sorority Beta Zeta as a founding member and working as a pink lady at Redwood Memorial Hospital for about 25 years, and with her church, St. Francis Episcopal. She spent her last 6 ½ years living with her son Mike and wife Margie.
Mom was preceded in death by her parents Ray and Violet Wilkins, her husband Bob, daughter Sue and son Tom, her son-in-law Jack Collings, her sister Beverly Elliott (Art) and her brother Bill Wilkins (Fern).
She is survived by her son Mike and wife Margie, daughter-in-law Kathy Pollard, 8 grandchildren, Michael Pollard, Suzanne Rye (Sam), Stephanie Durrett, Aaron Pollard (Elizabeth), Jared Collings (Heather), Jeremy Collings, Tami Engman (Vernon), Nikki Bly (Josh), plus 15 great grandchildren and 11 great great grandchildren. She is also survived by 3 nieces, Elle Smith(Butch), Janet Butcher, and Robin Lane (Joe).
We would like to thank her special friend Ellie Mahouski for her visitations and encouragement. A big thank you goes to the outstanding nurses and staff at Hospice of Humboldt for their care these last 6 months. We would appreciate any donations be made to Hospice at 3327 Timber Fall Court, Eureka, CA. 95503. We also thank Dr. Tamara Dennis and her father Robin Smith for many years of care.
Services will be held Nov. 2 at 2 p.m. at St. Francis Episcopal church at 568 16th St. Fortuna. At 2:45 there will be a meet and greet the family reception in the parish hall.
###
The obituary above was submitted on behalf of Eleanor Pollard's loved ones. The Lost Coast Outpost runs obituaries of Humboldt County residents at no charge. See guidelines here.