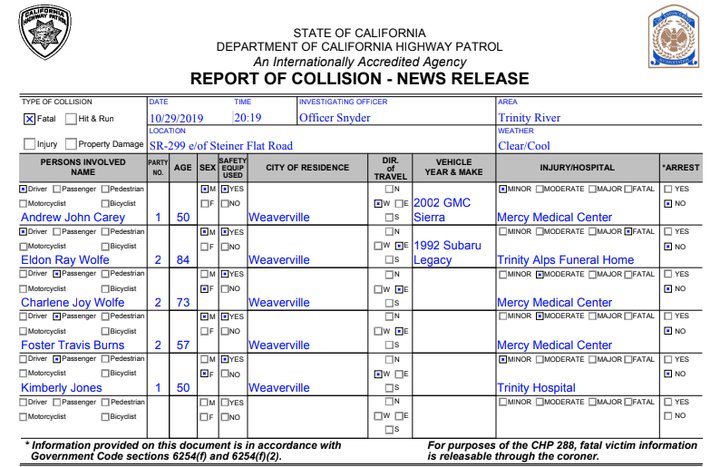 California Highway Patrol press release:

October 29, at approximately 8:19 p.m., a fatal collision occurred on Highway 299 east of Steiner Flat Road in Trinity County.

A GMC Sierra carrying two people that had been traveling westbound on 299 veered across solid double yellow lines and collided head on into a Subaru Legacy which was traveling eastbound on 299 carrying three people. Following the collision both vehicles came to rest in the eastbound lane.

The driver of the Subaru Legacy was pronounced deceased at the scene. The driver of the GMC Sierra and two passengers in the Subaru Legacy were transported to either Mercy Medical Center or Trinity Hospital for treatment of their injuries.

The cause of this collision is under investigation. Alcohol does not appear to be a factor.