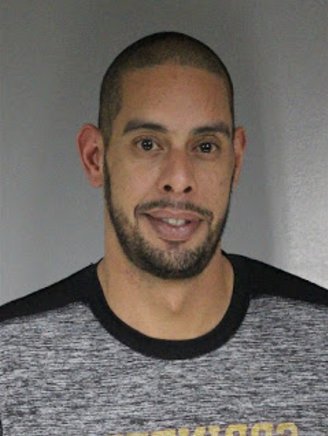 Former college basketball coach Aaron Hungerford, behind bars for his second DUI in 10 months, will be freed on supervised release if the jail agrees to let him out.
Today Judge Marilyn Miles, following the Probation Department's recommendation, agreed to free Hungerford on the supervised release program. But it will be up to officials in Humboldt County Correctional Facility to decide whether he sits out a previous sentence for vandalism and domestic violence or is allowed back into the Sheriff's Alternative Work Program.
Hungerford is charged with violating the terms of his SWAP contract by allegedly driving drunk and on a suspended license, so he could be in jail until January.
Hungerford, a former assistant coach at Humboldt State University and head coach at College of the Redwoods, was arrested last week for driving under the influence. According to Deputy District Attorney Jessica Acosta he had a blood alcohol level of .25, or more than three times the legal limit.
His previous DUI arrest was on Christmas Eve 2018, and CR fired him three days later.
About two weeks after the 2018 arrest, the 37-year-old Hungerford was jailed for alleged domestic violence and vandalism after an incident with his live-in girlfriend. After a preliminary hearing, Judge Christopher Wilson reduced the domestic violence charge from a felony to a misdemeanor. Hungerford was held to answer on a misdemeanor charge of vandalism for slashing the tires on the woman's car.
Prosecutor Acosta, at the bail hearing today before Miles, cited Hungerford's high blood alcohol level when he was arrested Oct. 26.
"Our concern is obviously public safety," Acosta said.
Miles ordered that Hungerford abstain from alcohol and drive only with a valid license.
At the request of Deputy Public Defender David Celli, his cases were referred to the misdemeanor resolution court. His next court date is Dec.11.
PREVIOUSLY
# # #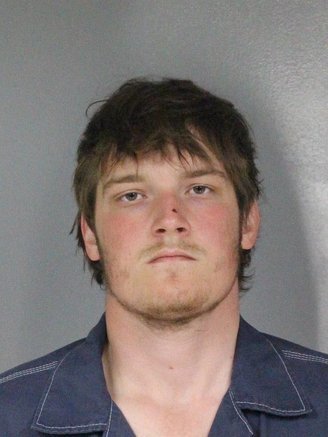 In other court news, the preliminary hearing for murder suspect Connor O'Neal Whited has been confirmed for Nov. 4.

Visiting Judge Marjorie Laird Carter, after an attorneys-only intervention hearing this afternoon, announced that Whited's hearing remains set.
That could change, however, if the defense has not received all evidence requested from the District Attorney's Office.
Whited, 22, is accused of beating 55-year-old Brett Alan Keiling to death with a club. Keiling was found seriously injured on Sept. 26 in Opera Alley and died 12 days later. He had recently moved to Eureka from Indiana, where he had a long criminal record that included a federal indictment for threatening a congressman.
According to news reports, Keiling was a brilliant man and gifted musician who suffered from mental illness.
Whited is being held on bail of $1,015,000. Police have said he is from Nashville, Tenn.
PREVIOUSLY: