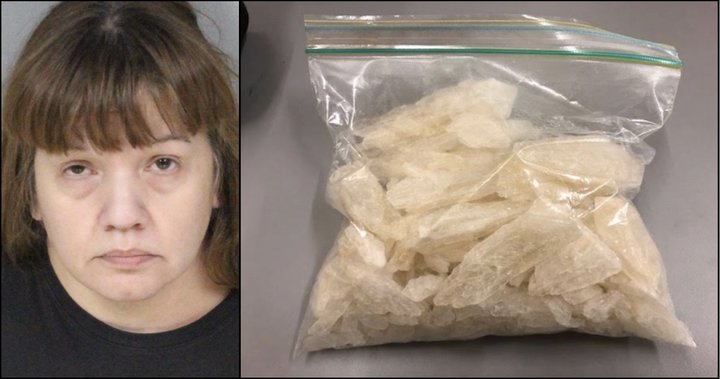 Humboldt County Drug Task Force press release:

On October 31st, 2019, at approximately 8:45 a.m., special agents with the Humboldt County Drug Task Force, served a search warrant at a residence located in the 5100 block of Meyers Avenue, Eureka. During their multi-week investigation, agents received information the resident, Sonya Gayle Olson (age 56), is distributing methamphetamine throughout Humboldt County and is believed to be one of the key suppliers of methamphetamine to the Hoopa Valley.

Upon arrival, agents detained Olson without incident. During their search of the residence, agents located approximately 1 pound of suspected methamphetamine packaged for sales. Agents also located digital scales, packaging materials, and other items indicative of narcotics sales. In addition, agents located over $6,000 in U.S. currency that is believed to be profits from narcotics sales. This currency was seized and will be held pending asset forfeiture proceedings.

Anyone with information related to this investigation or other narcotics related crimes are encouraged to call the Humboldt County Drug Task Force at 707-267-9976 or the Humboldt County Sheriff's Office Tip Line at 707-268-2539.