UPDATE, 7:05 p.m.: Nope. This didn't work. See details at this link.
###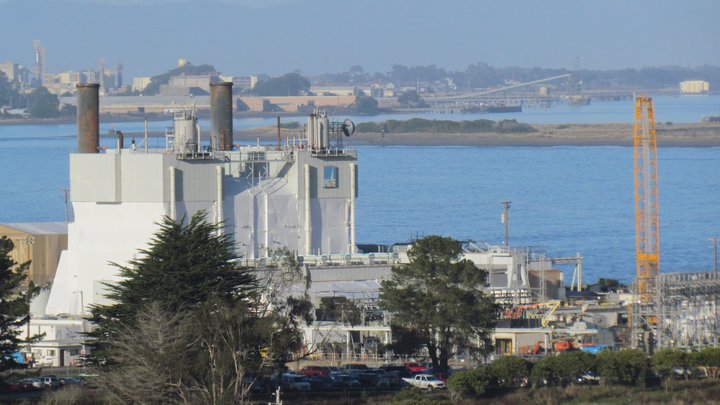 ###
PREVIOUSLY:
###
The word has just come down from PG&E — it's no longer a question of whether there will be a massive blackout across most of northern California, affecting hundreds of thousands of customers, that could last as long as five days. That is happening. It's scheduled to begin around midnight tonight.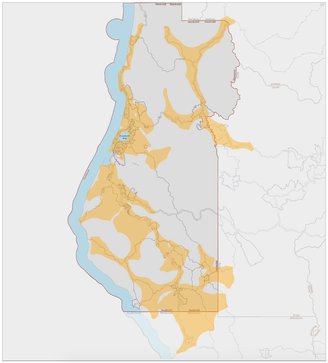 For us here around Humboldt Bay, the question is, instead: How real is this effort to rejigger the Humboldt Bay Generating Station at King Salmon to provide power for at least some of Humboldt County once the shutoff hits?
In a press release earlier today, the Humboldt County Office of Emergency Services said, of local PG&E employees:
The utility is working on a solution to generate power locally at its King Salmon power plant that would help offset the effects of any shutoff.
That's apparently still the case. About an hour ago, Sean Quincey — the county's public information officer, who is running point on this — said that people down in King Salmon were still hard at work, trying to pull this off.
"It looks like PG&E is looking to flip the power to serve locally," Quincey said. Normally, the plant's output goes into the big, statewide grid; what King Salmon workers are doing is to pump it into the local grid instead. That could keep at least the customers around Humboldt Bay up and running.
Quincey said that he'd likely have more information after a scheduled phone call with people at the plant at 5:30 tonight.
The Humboldt Bay Generating Station can produce up to 163 megawatts of power. Add in the various biomass plants around the county and we produce more than enough power to meet our electricity demands, according to Matthew Marshall of the Redwood Coast Energy Authority, who spoke to the Outpost this afternoon.
Though Marshall said that he's not familiar with whatever is happening at the plant at the moment, he did say that PG&E would have to come up with some tricks to pump electricity from the plant directly into our homes and businesses. There's a big difference between putting raw power into the big grid and putting straight into consumers' outlets. The grid serves as a sort of buffer — it makes it easier to deal with the spikes and troughs of demand.
"To isolate little pockets – it's a challenge to do," Marshall said.
Deanna Contreras, a PG&E spokesperson, told the Outpost a few minutes ago that she was not aware of this effort to adapt our local PG&E plant for local use in this emergency situation. She said she'd get back to us when she finds out more about this, though everyone is of course a little harried at the moment.
But she did confirm that the grid is for sure going down for over 800,000 customers statewide. And if the power plant can't help us, we're going down with them.
We'll update when we know more.
###
Latest press release from PG&E:
As a precautionary measure to reduce wildfire risk during the forecasted severe wind event, Pacific Gas and Electric Company (PG&E) confirmed that it will implement a Public Safety Power Shutoff (PSPS) in portions of 34 northern, central and coastal counties, affecting electric service for nearly 800,000 customers.

PG&E expects to begin turning off power in some areas early Wednesday, just after midnight. The power will be turned off to communities in stages, depending on local timing of the severe wind conditions, beginning with counties in the northern part of the state.

"The safety of our customers and the communities we serve is our most important responsibility, which is why PG&E has decided to turn power off to customers during this widespread, severe wind event. We understand the effects this event will have on our customers and appreciate the public's patience as we do what is necessary to keep our communities safe and reduce the risk of wildfire," said Michael Lewis, PG&E's senior vice president of Electric Operations.
# # #
BELOW: The line to fuel up at Costco extends down the block and around again — at times stretching to Broadway — as Humboldt prepares for PG&E's planned power shutdown.