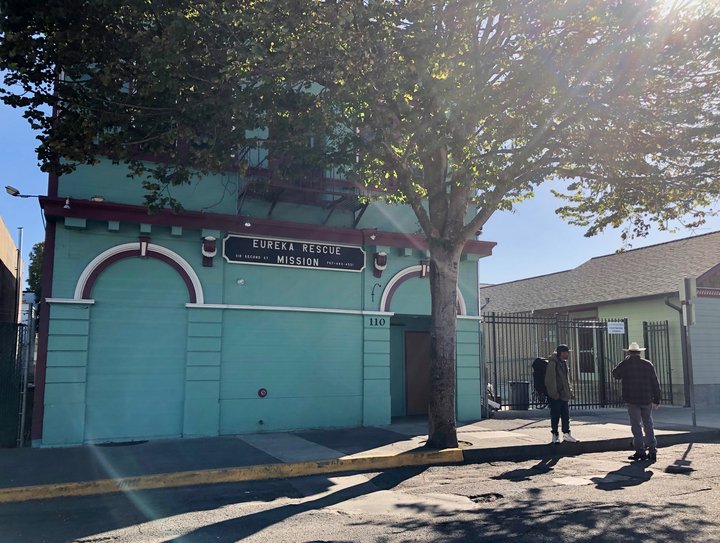 # # #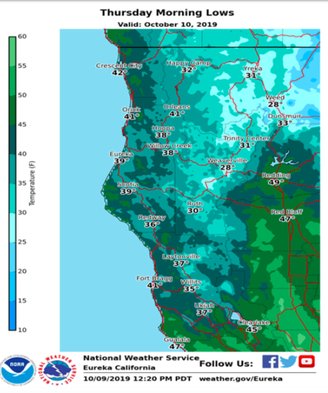 Today's windy conditions are expected to give way to frigid overnight temperatures across Northern California, and the Eureka Rescue Mission is expecting an uptick in folks seeking shelter tonight.
On-site manager Brandon Stinson told the Outpost this afternoon that the homeless population they serve isn't fazed by the big power outage.
"Our guests are used to not having power in the first place," he said. "This is normal to them."
The cold, however, adds significant danger to sleeping out in the elements. Temps are expected to dip into the 30s along the coast early Thursday morning, and with the Eureka Police Department patrolling the streets and directing folks toward the Mission, Stinson said there will probably be more overnight guests tonight than last night.
While guests may be taking the shutdown in stride, it is affecting services at the Mission. "Our coolers, our kitchen, our hot water, our showers, lights — it all runs off electricity," Stinson said.

Generators are keeping some of the shelter's coolers operational, but Stinson said some milk has gone to waste.
For anyone looking to help out, the Mission could use more blankets and water, Stinson said. Donations can be taken to 110 Second Street in Eureka.
Stinson said the big power outage certainly won't keep them from providing services.
"Our doors will always be open," he said. "We're a shelter. We're equipped for stuff like this."