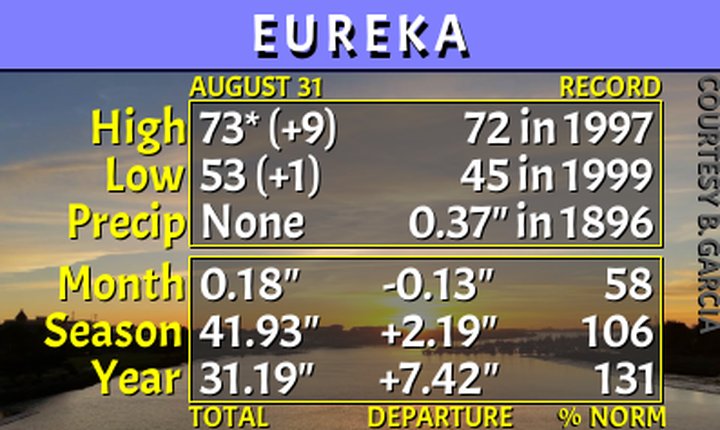 Eureka broke or tied five daily temperature records last month, including yesterday's record high of 73 degrees.

Meteorologist Alex Dodd of Eureka's National Weather Service office told the Outpost today that it was the hottest August in city history.
"As far as averaging all daily highs and lows in August and comparing all those back to the period of record — dating back to 1888 — it tied the warmest August of record with a mean average temperature of 61.8 degrees, also set in 1983," Dodd said.
Eureka also saw two record highs in June and two in July, giving the city a total of nine record highs this year.
The NWS says it will release more monthly climate statistics this week.