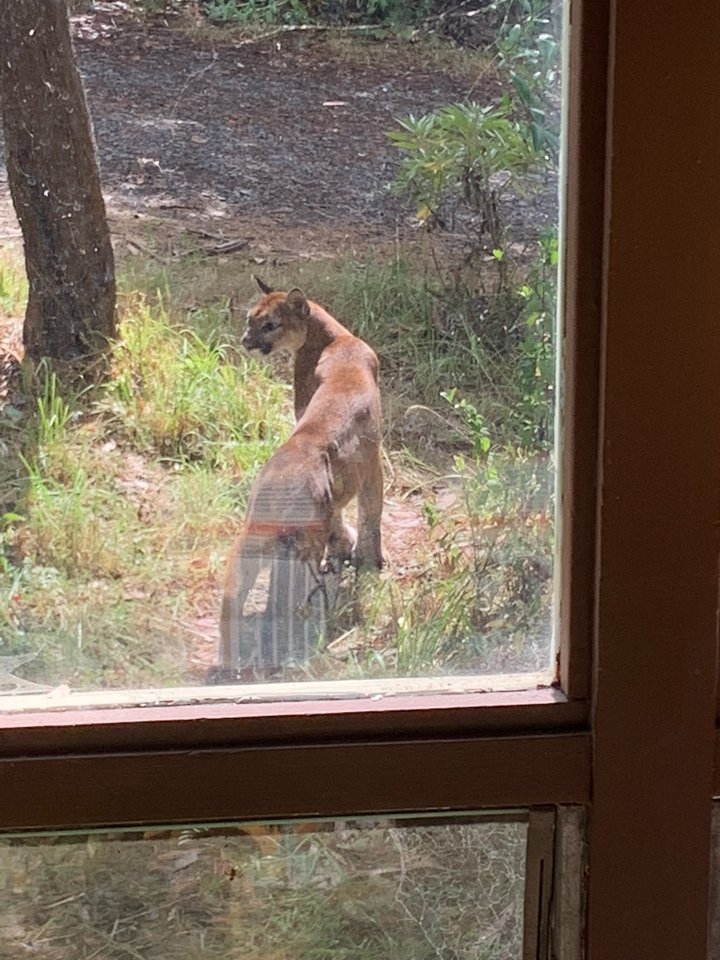 A mountain lion was spotted in a populated area of Sunny Brae today, one week after an injured mountain lion was recorded limping though a Bayside neighborhood.

Resident Carla Avila told the Outpost that she took a photo (above) of the animal from her home near the intersection of Bayside Road and Crescent Way at 2:15 p.m.
"We heard a mountain lion calling out for about half an hour on Monday night," she said. "It might be the same one. Thought it might be a good thing to share, especially with so many students walking on Bayside road."
Despite the recent cougar sighting in Bayside, Avila said the animal didn't appear to have a limp, so it could be a completely different mountain lion.
"I couldn't tell if it was limping," she said. "It was able to walk away. It was very brave and curious!"
The Outpost reached out to Captain Patrick Foy of the California Department of Fish and Wildlife for more information, but has not immediately heard back. We will update if we learn more.