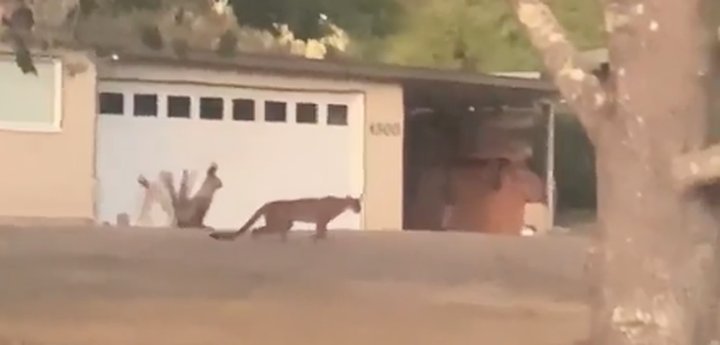 PREVIOUSLY:
###
Phil Johnston, a wildlife biologist for the Hoopa Valley Tribe who specializes in mountain lion behavior, was kind enough to call into Cam Trujillo's show on LoCO sister station KHUM yesterday afternoon to give his thoughts on the mountain lions spotted recently around Bayside and Sunny Brae.
In brief: Given that the lions were spotted making noises, it's very likely that they are part of a family group. Also: This group is under stress, since at least one of the sightings was of a lion with an injury. It's likely they've moved down into town because they've been attracted by easy prey: i.e., housepets.
What to do? If you live around there, it'd be best for everyone — including the lions — if you were to keep your pets inside for a spell. Also maybe think twice about taking hikes in neighboring forests until this thing is resolved.
But you can and should listen to the full interview below, especially if you live in the area:
Phil Johnston, wildlife biologist for the Hoopa Valley Tribe, speaks with Cam Trujillo on KHUM