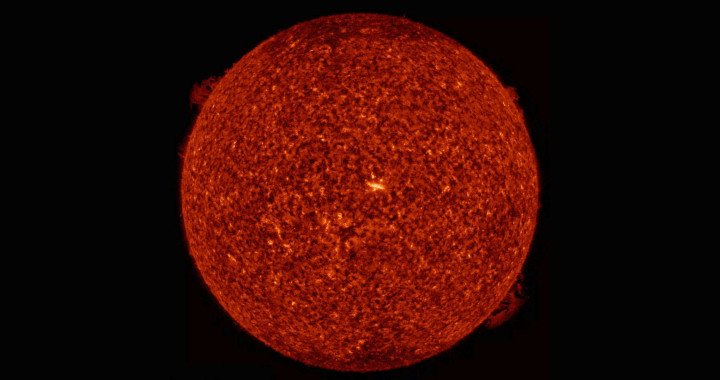 ###
We seem to be settling into a pattern in which the sun saves up all its fury for the weekend. And this weekend — starting tomorrow, actually — looks to be a particular doozy.
Our good friends and yours at the National Weather Service's local HQ on Woodley Island have issued an excessive heat watch for the interior regions of the county due to a forecast of excessive — and possibly dangerous — heat. Check these highs forecast for tomorrow:
Redding, meanwhile, is forecast to peak Saturday at an absurd 111 degrees F.
The NWS is sounding the alarm: If you're sensitive to high temperatures, be prepared to get yourself to someplace cool. Even if you're not, avoid exertion and stay hydrated. Heat stroke can sneak up on you.
For our mountainous cousins: The coast is an option. Eureka is expected to warm slightly into the mid-70s, which is more sun than we usually know what to do with, but which you can probably handle with no issues. Perhaps a socially distanced day at the beach is in your future.
Anyway: The hottest of the heat is supposed to hit tomorrow and Saturday. Don't get caught unawares.
From the NWS's current area forecast discussion:
Dry and near average conditions will persist again today, with mild conditions near the coast. Hot conditions are expected Friday and Saturday, with mountain thunderstorms possible Saturday. Hot and dry conditions are expected to continue into next week, although the coast is expected to see a return of the marine layer.

DISCUSSION

High pressure aloft and weak offshore flow are bringing mostly clear skies and dry conditions to the region this morning. There is an area of upper level low pressure developing off the southern CA coast. This producing some lightning over the ocean off Point Conception. There are a few small patches of low clouds on the Humboldt coast, but these should mix out quickly this morning. The marine layer is only around 1,500 feet deep on the profiler. Inland temperatures will generally top out in the upper 90s to around 100 or a few degrees warmer than yesterday. Tonight offshore flow is expected to increase slightly. Easterly winds at 925mb and the surface may push some smoke towards the coast in northern Humboldt and southern Del Norte counties. The HRRR smoke model also shows this. This offshore is expected to keep the marine clouds away.

Friday winds will become south to southeast as the upper level low starts to approach the waters from the south. The lightning associated with this low will need to be watched. There is a small chance this could move up to our area Friday night. At this point it is not expected, but will need to be watched. At the same time temperatures aloft continue to warm bringing very hot conditions across the interior. Many valley locations will see temperatures between 100 and 105. The offshore flow is expected to bring some of this heat out to the coast with highs in the low 70s possible, although confidence is low on this. This offshore flow is expected to keep the coast mainly clear again Friday night. It is possible that it may push some smoke out towards the coast again, the flow looks fairly similar. Friday night the southeast winds will be fairly light, but may keep temperatures warmer than usual in the interior areas. Confidence is low on this, so went below NBM guidance, but lows are still in the upper 50`s to low 60s in the valleys. The excessive heat watch looks on track for Friday. It may need to be expanded north into Trinity county as well interior Del Norte and Humboldt counties.

Saturday the forecast starts to get more tricky. The upper level low off the southern CA coast continues to move closer to the area bringing moisture with it. The NAM shows thunderstorms developing in NE Mendocino county and portions of the Trinity county. Deep shear is around 20 to 25 KT and cape is around 500 to 800 j/kg of ML Cape. Models are struggling with exactly how much moisture it will advect north into our area. The NAM appears to be on the wetter side of the SREF ensembles while the GFS may not have enough moisture for storms to develop. For now it looks like storms will be isolated in nature. One of the biggest questions is whether there will be a shortwave moving around the low and how strong it will be. This could bring more or less coverage of storms. The amount of moisture this brings will also impact high temperatures. If there is enough clouds it could limit the heat slightly, but the heat watch looks on track in general.

Sunday there may be some more clouds around and temperatures will be a few degrees cooler than on Saturday. However many areas will likely continue to see temperatures around 100 degrees. At the coast the southerly flow from the low will likely start to bring some stratus north to the coastal areas. It is expected to be limited to the immediate coast. Winds will increase over the ridges as well.

Early next week high pressure is expected to build back in and continue to bring hot temperatures to the inland areas. Additional heat products may be needed. At this point it looks like the coast will remain seasonably cool with the marine layer in place, although likely quite shallow.