PREVIOUSLY:
###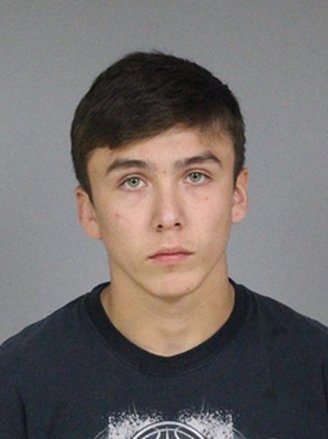 A Hoopa teen faces the possibility of two life terms in state prison if convicted of all charges in the shooting death of Julius "Jules" Barthell Tripp, whose remains were discovered a month after his wrecked pickup truck was found between Hoopa and Weitchpec.
According to online jail records, 18-year-old Bronson Moon Lewis has been charged with murder, use of a deadly weapon during the commission of a felony and personally and intentionally discharging a firearm to cause death. The last charge, under California's "Use a Gun and You're Done" law, can add an additional life term to any sentence imposed for murder.
Tripp, 42, was reported missing July 26, two days after his pickup truck was spotted over a bank and upside-down off state Highway 96. His wallet was in or near the truck, according to Facebook posts from friends and family members.
Tripp's remains weren't found until Aug. 20, somewhere in the Highway 96 area between Hoopa and Weitchpec. The Sheriff's Office issued an arrest warrant for Lewis, who turned himself in on Aug. 26. According to the Sheriff's Office, Lewis turned himself in through a private attorney.
As of today Lewis is being held without bail. A bail hearing is scheduled for Tuesday morning, a jail spokeswoman said.