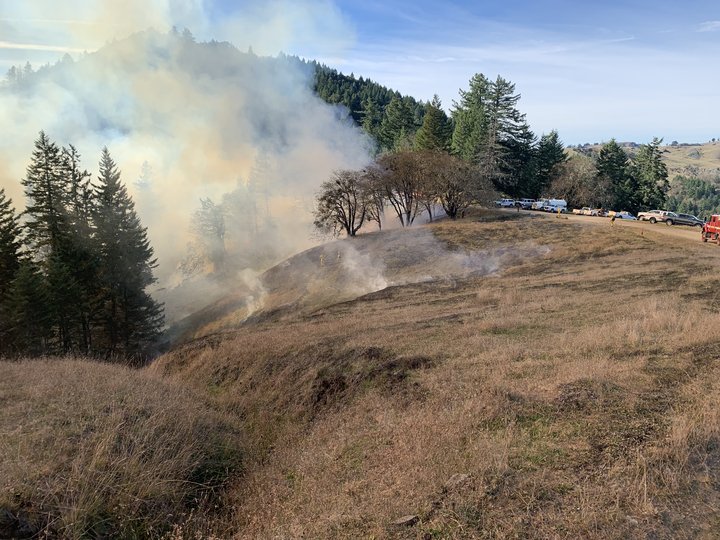 ###
From release from Calfire HUU:
CAL FIRE Humboldt – Del Norte Unit is planning to assist private landowners by conducting a prescribed burn in the area of Lone Star Junction, south of Kneeland.

This prescribed burn is conducted under the department's Vegetation Management Program (VMP). VMP is a cost-sharing program that focuses on the use of prescribed fire, and some mechanical means, for addressing wildland fire fuel hazards and other resource management issues on State Responsibility Area (SRA) lands.

The use of prescribed fire mimics natural processes, restores fire to its historic role in wildland ecosystems, and provides significant fire hazard reduction benefits that enhance public and firefighter safety. CAL FIRE will work cooperatively with landowners to provide the resources needed to conduct the burn safely. The Lone Star prescribed burn is expected to provide many benefits, such as: fuel reduction, control of non-native species, and habitat improvement.

This project is expected to take place over the next several days as conditions allow.