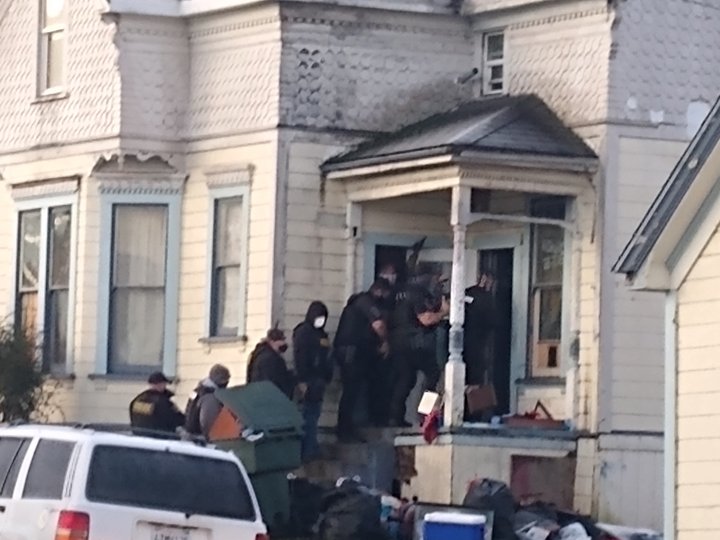 ###
Shortly after 7 a.m. Tuesday, Eureka Police Department's Problem-Oriented Policing (POP) team served a search warrant at a problem-oriented property in Eureka owned — predictably — by Floyd and Betty Squires, the city's most notorious slumlords. (See previous posts here and here and here and here.)
The house, located at 204 West Hawthorne, has been a hotbed of violence, apparent drug activity and other headaches, according to neighbor Ashley Underwood, who spoke with the Outpost outside across from the property Tuesday afternoon.
EPD Public Information Officer Brittany Powell tells the Outpost that the search warrant was executed for possible illegal possession of firearms and ongoing nuisance activity. Fourteen people were detained during the search, though all of them were released.
"This was part of a large-scale investigation at this property due to the ongoing issues," Powell said.
Eureka Public Works Director Brian Gerving told the Outpost by phone Tuesday afternoon that the property is among a host of Squires-owned parcels that were placed in receivership years ago. "It was in the bankruptcy [proceedings] but was abandoned by the estate, which means it's back in control of the Squireses," Gerving said.
The city recently executed a settlement agreement with Floyd and Betty Squires, and while the case against them is technically still pending, Gerving said he expects it to be dismissed once the agreement is finalized.
In video footage of this morning's incident, shot by Underwood, an EPD officer can be heard addressing the occupants with a bullhorn: "Occupants of 204 West Hawthorne, this is the Eureka Police Department. We have a search warrant and have the residence surrounded. Come out the back door with your hands up; do it now!"

Photos provided by another neighbor, who asked to remain anonymous, show the occupants being taken into custody. Other images reveal the dilapidated condition of the property.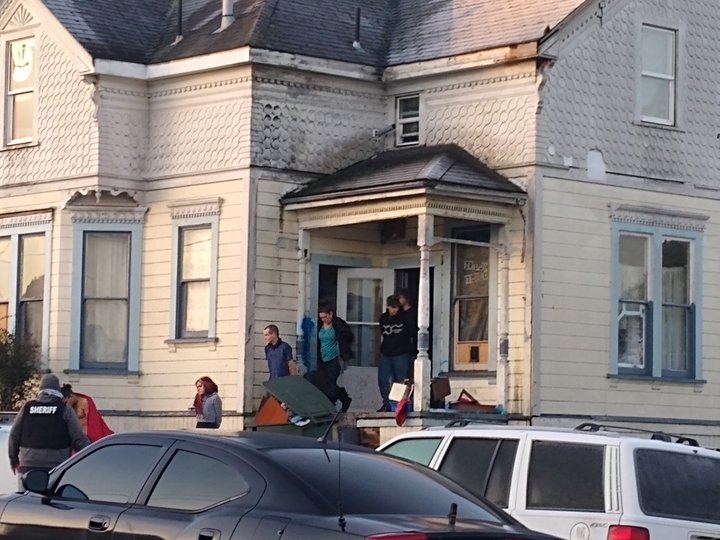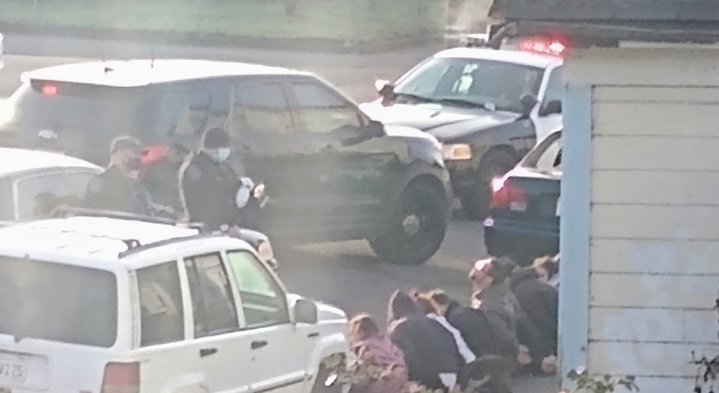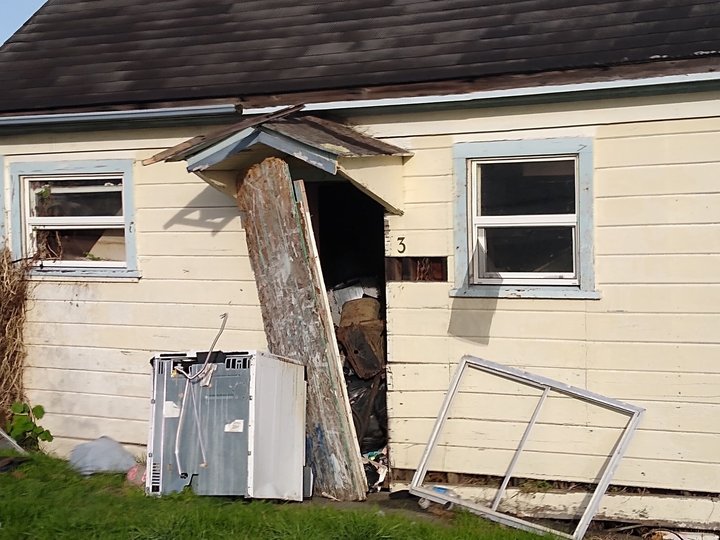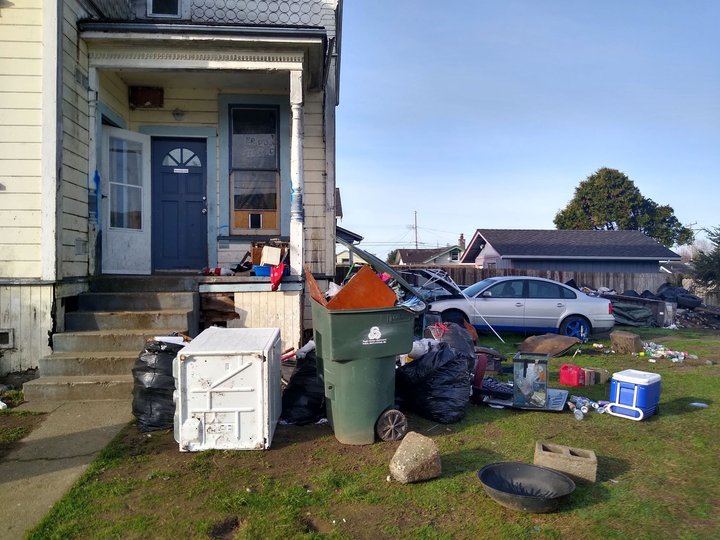 And here's some footage of the property shot by the Outpost Tuesday afternoon: