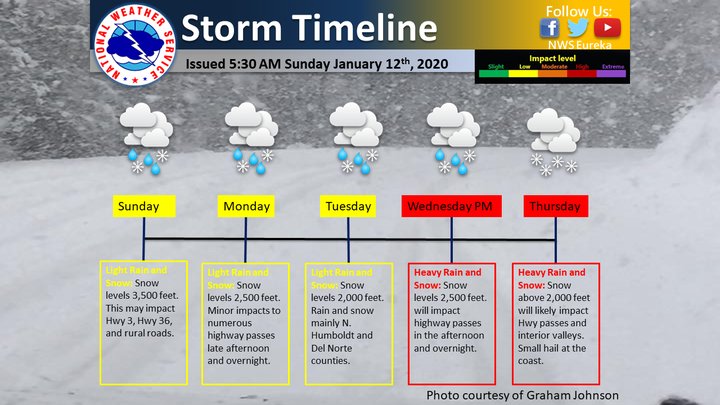 A series of storms will bring increasingly heavy snow to high-elevation areas of the North Coast this week.
Light rain and snow will be possible for areas 3,500 feet above sea level starting today, before dropping into areas above 2,000 feet by Tuesday, Eureka's National Weather Service office reports.
A light snowstorm moves across Humboldt County today. | NWS
Heavy rain and snow is forecast to affect areas above 2,500 feet by Wednesday afternoon and will likely impact traffic along highway passes.
"Please continue to monitor the forecast, and be sure to include these potential impacts in your travel planning," the NWS stated on social media.
Check out the graphics below to see how snow conditions are expected to progress throughout the week.