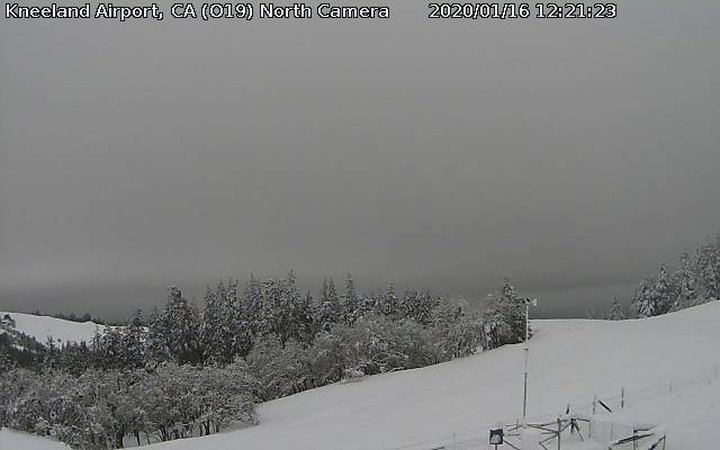 ###
Greta Turney, the superintendent of the Kneeland School District, passes along this note, as Kneeland folk tend to do round about this time of year:

Good morning. My name is Greta and I'm the superintendent at Kneeland School. Just sending out an FYI that the storm has brought significant snow and the roads are not safe for transporting students, so Kneeland School will be closed today, January 16th.

Gentle reminder…there is no trespassing on a closed school campus and our campus has had significant vandalizing already this year by folks wanting to play in the snow. We had a water pipe broken and not reported which drained the system, so we lost ten thousand gallons of water and the school and students were measurably impacted while repairs and state law mandated treatments were reinstated. Please, ask for permission before entering the locked and secured school campus.

Also, as a side note, it is really unsafe for cars to attempt to park on the street. Most folks who live on the mountain drive 4WD, large, heavy vehicles in order to make it out. It's unsafe when we come around a corner and the road suddenly goes from a narrow, two-lane road, to an encumbered, half-lane road with smaller cars parked on the plowed street because people don't want to get stuck in the snow. Please, be safe!
###
Have you checked out Bald Hills Road lately? The Bald Hills are nice.
Beautiful #snow in @RedwoodNPS this morning. One of our firefighters took this footage on Bald Hills Road - near Elk Camp. Happened to have the most perfect music playing on the radio too. #SpringSnow #CAstorm pic.twitter.com/iaajmIfhIt

— Redwood N&S Parks (@RedwoodNPS) March 22, 2018