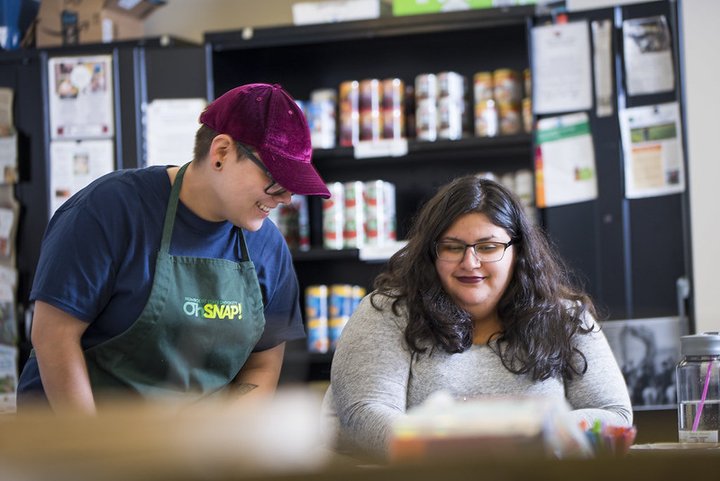 Starting on April 1, nearly 700,000 people nationwide may be dropped from the Supplemental Nutrition Assistance Program — also known as "food stamps," or CalFresh in California — possibly affecting the 22,806 Humboldt residents who depend on the program for food assistance.

According to Humboldt County's Department of Health and Human Services, 2,565 people are subjected to the new regulations, which are slight tweaks made "to encourage people by giving them a helping hand but not allowing it to become an indefinitely giving hand," said Sonny Perdue, Secretary of Agriculture, back in December
"This rule," Perdue continued, "lays the groundwork for the expectation that able-bodied Americans re-enter the workforce where there are currently more job openings than people to fill them."
The new changes, called the Able-bodied Adults Without Dependents work requirements, are targeting people between the ages of 18 and 49 who are able to work, have no dependents and work less than 80 hours a month (this includes unpaid work and volunteering).
Humboldt County had an unemployment rate of 3.1 percent as of December 2019, but that doesn't mean people are lining their bank accounts. Multiple reports across the county point to how buying a median-priced home is out of reach for most of the population and many in Arcata are overpaying for rent.
If the estimates are correct, the over 2,500 people will still be able to access some sort of food. Food for People runs 17 food pantries and serves around 12,000 people a month countywide. Anne Holcomb is the executive director of Food for People and said the number of people using the food pantries is a "reflection of how many people live close to the bone in Humboldt County."
"Whenever there is a cutback in federal food assistance, people look to food banks like us," Holcomb told the Outpost. "It is not easy when things like this happen, but we stretch as much as we can."
Holcomb said the people who routinely visit the food pantries include the elderly and disabled as well as working families. She said some of the people that come in do so in times of economic woes and when "an unexpected events puts them out financially," like during the blackouts back in the fall. She called the new requirements for food assistance "disappointing" and "short-sighted," not only for impact it may have on the individuals, but also for the grocery stores around the county.
"The people who are using their [CalFresh] benefits here locally contribute $2.5 to $3 million a month to the local grocery stores," Holcomb said.
Students at Humboldt State are not expected to be affected by the new cuts, but food insecurity is still an issue for a large percentage of the student population. Back in 2018, the California State University system distributed a survey to all 23 campuses across the state. Around 24,000 people responded and the results found that about 41.6 percent of the respondents "reported food insecurity in the prior 30 days."
The numbers were a bit higher for HSU, with about 46 percent of the respondents saying they had "low or very low food security." Ravin Craig is a Health and Education Assistant and the food coordinator of the food pantry at HSU. She told the Outpost that around 900 to 1,200 students are usually enrolled in CalFresh benefits and that students can apply for benefits on campus at the Oh Snap! food pantry. Craig said they process around 500 to 600 applications a year for CalFresh benefits.
"Students have a lot more hoops to jump through," she continued.
The requirements for college students include being a full-time student, working 20 hours a week, and have a month income of less than around $2,000 a month. There are some exemptions to that which include registering as an Extended Opportunity Programs and Services student, a student with a disability, or if they qualify for the federal work study program.
There are currently 810 students enrolled in SNAP benefits, according to DHHS. The benefits are a way for a large number of students to get the food security they need. The university itself is also helping to combat student food insecurity by having an on-campus food pantry. The pantry is located on the first floor of the Student Wellness Center and was started in 2013 by a group of social work students.
"When we started the actual pantry, we were only open like one day a week," Craig said with a laugh.
But the pantry is now open five days with the food in the pantry being funded from a number of sources such as the Humboldt State Associated Students, Instructionally Related Activities Fees, a handful of grants, and a number of donors. The food is purchased from a variety of big box stores such as Costco and Walmart.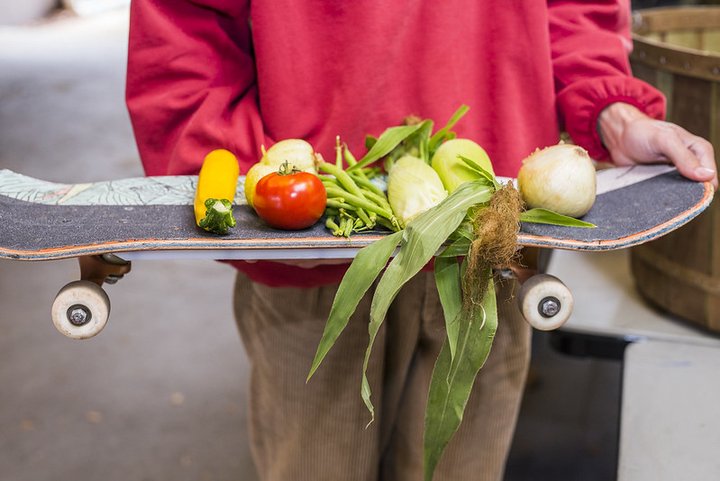 "We also have fresh produce that is purchased from a local farm out past Blue Lake called Earthly Edibles," Craig said.
Craig said that the pantry averages around 2,000 individual students who come in for food around 15,000 times throughout a semester. She said the food pantry is a way for the university to promote "food justice," a concept that looks at the reasons beyond just getting food to hungry mouths.
"By looking at it from a justice angle, the issue is not just a lack of access to food, it is identifying the structures that are in place that distance people from accessing it," she said. "As a food justice organization, we are trying to get people in touch with not just a can of food, but seeing what we can do to change the cost of food."