A Fields Landing man who was driving drunk when his pickup truck slammed into a home on Humboldt Hill, killing a man in his bed, pleaded guilty this morning to felony charges that will put him in state prison for 11 years.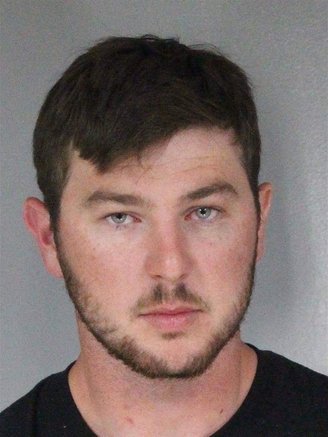 Ryder Dale Stapp admitted to gross vehicular manslaughter while intoxicated and hit-and-run causing injury in the June 28 death of Robert "Bob" Beland. Part of his plea agreement is a stipulated 11-year term in prison. Stapp, who is out of custody on bail, is scheduled for sentencing on Feb. 25.
Stapp was celebrating his 25th birthday and driving an estimated 86 mph down Humboldt Hill when his Ford F250 truck careened off the road and through Beland's bedroom wall. Beland was pronounced dead at the scene and his wife, Elizabeth Martin, was injured. Stapp tried to flee but was stopped by a man at the scene.
Deputy District Attorney Trent Timm, the prosecutor in the case, said Stapp received the maximum term of 10 years for manslaughter and an additional year for hit-and-run. His blood alcohol level at the time was nearly three times the legal limit for driving.
Defense attorney Neal Sanders said outside court that Stapp "is not attempting to minimize or avoid the consequences."
"He wanted to express to the community his sorrow for all the damage he's caused to everyone involved," Sanders said.
He said he believes Stapp will have to serve at least half the sentence before being eligible for parole. The vehicular manslaughter charge is a serious felony and therefore a "strike" under California law.
The 64-year-old Beland was the longtime owner of Humboldt Lock and Safe, which closed after he was killed.
Stapp and a woman accompanying him left the courthouse immediately after he entered the plea.
PREVIOUSLY: