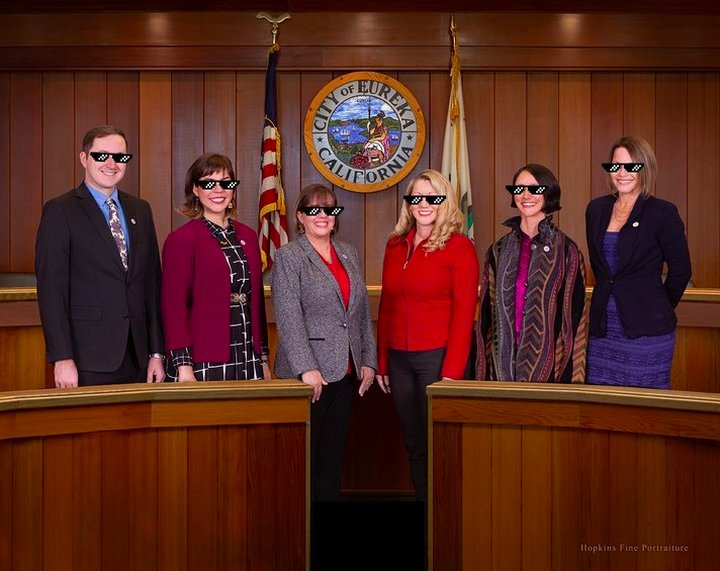 Oh boy! The Eureka City Council has a meeting next week and, as always, your local government would really like you to attend. After all, citizen participation is part of what makes a democracy work. But unless people are riled up about an issue, they often seem less than enthusiastic about attending these meetings. So the Outpost is here to help get you excited about the next Eureka City Council Agenda. Because, let's face it, the City of Eureka could use a little help in this department.

Mayor's Proclamation of Humboldt Marble Weekend

Next week Mayor Susan Seaman will proclaim the first weekend in February as Humboldt Marble Weekend and call upon the citizens of Eureka to "observe and take part in the activities, recognizing the importance of marbles, marble hiding, and glass artists to the cultural life of our city. Marbles may change the world," the staff report states.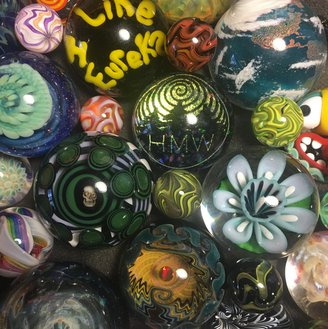 Umm…OK. How exactly can marbles change the world? Well, maybe you can find out by participating in Humboldt Marble Weekend, a series of events including a showcase of marbles at Redwood Acres Fairgrounds and a massive marble hunt where marbles are hidden all over the county. Apparently some people are really into this. Who knew?
Though "Mayor's Announcements" are nearly always a part of city council meeting agendas, the Outpost rarely reports them because, well, they are usually dumb and not very important. But Mayor Seaman certainly has a history of surprising us with her speeches. So, if anything, her announcement may be entertaining.
Dick Crane Sculpture Donation

The City Council will be accepting the donation of a sculpture of a ship by Dick Crane — most well known for "The Fisherman" sculpture on Woodley island — and adding it to the city art inventory.

The ship is a gift from community member Shirley Peterson, the staff report states, and Peterson wants to share her love for the sculpture with the public. Once the sculpture is accepted, it will be displayed in a public area and a glass case will be constructed for its protection.

And looks like some of the council members have already been having some fun with the sculpture on social media.

Come on, Councilmember Castellano! Artwork is meant to be taken seriously.

Capital Improvement Program

After the fun and games are over, the council will proceed to discussion of the more serious item: the city's 2020 Capital Improvement Program. This five-year plan identifies which public improvement projects the city needs and plans for when they will happen and how they will be funded.

These projects could include building or improving existing harbor and waterfront facilities, parks, streets, storm drains, water and wastewater treatment facilities. The CIP, according to the staff report, classifies these projects and helps "guide local officials in making sound budget decisions and by focusing attention on community goals, needs and capabilities to maximize the benefit of public expenditures."

Basically, the CIP will help serve as a guideline for how the city is going to spend its money on all of the things that make a city function. So, yeah, pretty important stuff.

If you are now excited enough to share your thoughts on these, or other issues, you can attend the Eureka City Council meeting on Tuesday, Feb. 4 at 6 p.m. in Eureka City Hall — 531 K Street.
You can view the full agenda here.