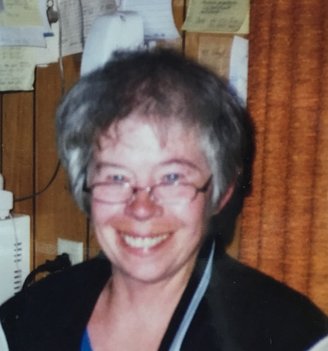 Bonnie Palmire
May 28, 1950 - July 3, 2020
Bonnie Palmire passed away in Hospice care at Seaview Skilled Nursing Facility on July 3, 2020.
Born in Southern California, Bonnie was a resident of Humboldt County for 50 years. She is survived by her sister, her brother, Vincent Palmire, M.D., niece Christa Rodriguez, and niece and nephew, Lacie and Nick Bailey. Bonnie was also blessed with life-long friends who cared for her deeply.
Bonnie graduated from Humboldt State University; earning a B.A. in psychology, and a B.S. in nursing. She continued her education at the University of California Davis, becoming a Family Nurse Practitioner, and a Physician's Assistant. Bonnie was extremely dedicated to the field of healthcare. She worked at Mad River Community Hospital on the Medical/Surgical floor, the ICU, ER, and Urgent Care. She also worked for St. Joseph's Hospital in their Willow Creek clinic.
Bonnie had a multitude of hobbies and interests. She loved animals. She owned and rescued dogs, cats, horses, ferrets, and more. She was an excellent crafts artist, and could wield a hammer and saw to build anything she desired. Women's softball was also a passion, being in the forefront of creating and maintaining women's summer league teams and running tournaments for many years in Arcata.
Bonnie was generous with her time and resources, always willing to share knowledge and help others. She loved a good party, often hosting a July 4th extravaganza that could be heard all over town. She had a marvelous, dry wit. She laughed, and made others laugh.
In her late 20s Bonnie was diagnosed with multiple sclerosis, but continued to live an active life until her late 50s, when the condition started interfering with her ability to do the work she dearly loved. Bonnie was forced to retire, but continued to make a positive difference in the lives of many people, and especially the lives of many animals. A life well lived.
No formal services are planned, but feel free to donate to your favorite animal shelter, rescue or organization.
###
The obituary above was submitted on behalf of Bonnie Palmire's family. The Lost Coast Outpost runs obituaries of Humboldt County residents at no charge. See guidelines here.