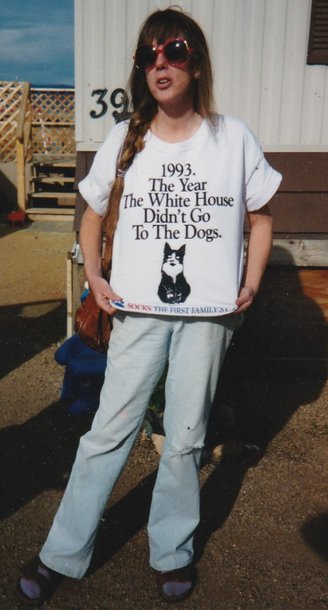 Nancy Louise Faron was brought into this world on November 9, 1950 in Eureka by Beverley and Kenneth Smith. She was spiritually liberated on June 4 in Fortuna at 69 years young. She was in the arms of her youngest daughter and son when she decided to continue on her path in the afterlife.

She was raised in Eureka thoughout her childhood. Nancy ended up finishing high school in Oakland. She soon fell in love and got married to Keith Van Note. They had two sons together, Jeff and John Van Note. They eventually parted ways and Nancy remarried Bruce Allen Faron. She had four kids in the span of a couple years. Allen, Josh, Kendahl and Angela Faron were her second offspring. After many years, the love in that marriage ended and she continued to raise her four kids as a single mother. She also took in many displaced youths along the way, loving and supporting them as if they were her own.
Nancy is preceded in passing by her older brother Gary Smith and survived by her six children. She was the grandma of ten grandchildren whom she loved dearly and spoke about proudly.
Nancy created six beautiful lives whom she loved more than anything, quite possibly even more than her Marlboro 100's. Throughout her life she fluctuated from being a full time mother to a working mom. From holding a job at the phone company for many years in her youth, to being a daycare worker when she lived in Arizona, she always provided for her family, even if it meant she would go without. Once she grew older and settled back down in Eureka, she ended up working at the welfare office for a number of years.
She was a hippie at heart, and tried to spread love and peace wherever she went. She loved rocking out to The Greatful Dead, Fleetwood Mac and The Beatles, just to mention a few. Nancy loved murder mystery TV shows and movies. She enjoyed reading crime novels as well. Having her family near her was her favorite past time, just being surrounded by her loved ones was a priceless experience to her.
Nancy lived in many places throughout her journey in life, from Oakland to Farmington while visiting some of the states in between. From living in the nicest house with wealth to living in a broken down cabin in Maine with nothing, she continuously instilled in us that love makes the world go 'round, not money.
Nancy lived a full life with so many experiences and memories. Even the tough times, as hard as they were to endure, served a purpose as lessons to learn from. The life she lived shaped her into a mother that was so very loved by her family. She always told us that when she dies, that she was going to haunt us. We look forward to hearing from her. Her laugh and wickedly dark sense of humor will be immensely missed. There are some things only a mother can say or do, and she will be missed dearly by her children whom still looked to her for guidance throughout their lives. Although Odin took her too soon, Nancy can now rest in peace and dine in Valhalla, we know she will take advantage of the open bar up there.
The family would like to thank Fortuna Rehabilitation and Wellness Center for their amazing work and support throughout these trying times. A thank you goes out to Humboldt Cremation as well for their professionalism and compassion during our time of mourning. Lastly, we would like to thank Hospice of Humboldt for taking such great care of Nancy, for treating her like family and for helping us throughout this process of losing our mother.
A private celebration of Nancy's life will be held amongst family at a later date. Her ashes will be scattered near water, which she always loved. Also some of her will be planted into a tree. Flowers are always a welcome gesture, though mostly Nancy would want you to express your love to those you hold most near and dear to your heart. Life can be so fleetingly quick, things will come and go, but people give you memories that last a lifetime and can be cherished for years to pass. Thank you for those memories mom, you will be ever so missed. The promises made to you by your children still hold true, we will learn from your lessons and choose the wiser path. We will be OK. Your job is done, you may rest now knowing how truly loved you were.
###
The obituary above was submitted on behalf of Nancy Faron's family. The Lost Coast Outpost runs obituaries of Humboldt County residents at no charge. See guidelines here.