PREVIOUSLY:

# # #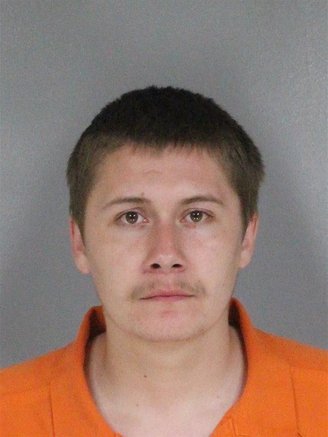 Criminal proceedings were put on hold today for Wesley Lee Starritt, the main suspect in the slaying of an elderly Eureka man found dead in his Campton Road home.

Judge Christopher Wilson suspended proceedings against Starritt, 22, after Deputy Public Defender Jessica Bennett declared a doubt about his mental competence. Wilson said this is not the first time Starritt's mental health has been questioned.

"In this particular case I do have previous records of Mr. Starritt being declared incompetent," the judge said.

Wilson appointed a doctor to evaluate Starritt, with the report due on June 22.

Eureka police have named Starritt the likely suspect in the killing of 84-year-old Roger "Mitch" Clark. A relative found Clark dead May 20 in his house at 4015 Campton Road.

Starritt also lived on Campton Road and was arrested May 26 during a traffic stop. He was booked on unrelated charges, including probation violation, assault and battery and being a felon in possession of a firearm. He has not been charged with killing Clark.

"Detectives are actively working to build their case," the EPD said in a news release. "No arrest for Clark's murder has been made at this time. However, we feel confident we have our suspect now in custody and that an arrest for murder will soon be made."

No cause of death has been revealed. But police said they suspect Starritt of Clark's killing "and two other recent stabbing cases."

At Starritt's arraignment he appeared on video camera from the jail. He did not appear for today's hearing.