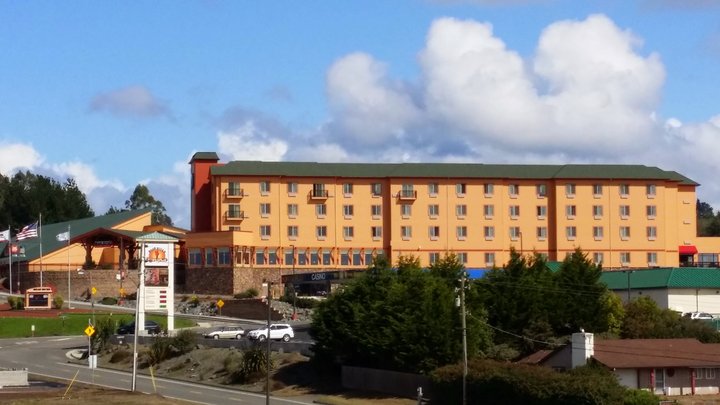 ###
Press release from the Bear River Band of Rohnerville Rancheria:
The Bear River Band of the Rohnerville Rancheria is continually monitoring updates on COVID- 19 from The Centers for Disease Control (CDC), The World Health Organization (WHO), The National Institutes of Health (NIH), as well as Local, State, and Federal Governments.

Based on current guidance from these agencies, we have decided to suspend operations at Bear River Casino Resort. This pause in business operations will include the Bear River Casino, Hotel, Thirsty Bear Lounge, Rivers Edge Restaurant, and Express Café. Operations for these units will be suspended beginning Tuesday, March 17th at 12am. This closure will continue in effect for a minimum of one week and will be reevaluated for duration, as necessary. In an effort to continue to serve our Tribal Community and local community by offering some basic necessities, we will continue to operate our Pump and Play Gas Station and Convenience Store.

The Tribe is concerned, first and foremost, for the health and safety of its casino employees, casino guests, and Tribal Members. Guests who are currently staying in the hotel and those who have reservations within the next week are being informed at this time.