As the coronavirus pandemic continues in the days and weeks to come, plans to address the needs of Humboldt County's homeless are beginning to take shape. Although nothing has been released from county officials as of yet, local leaders of shelters and non-profits have been in contact with officials and have started to develop plans.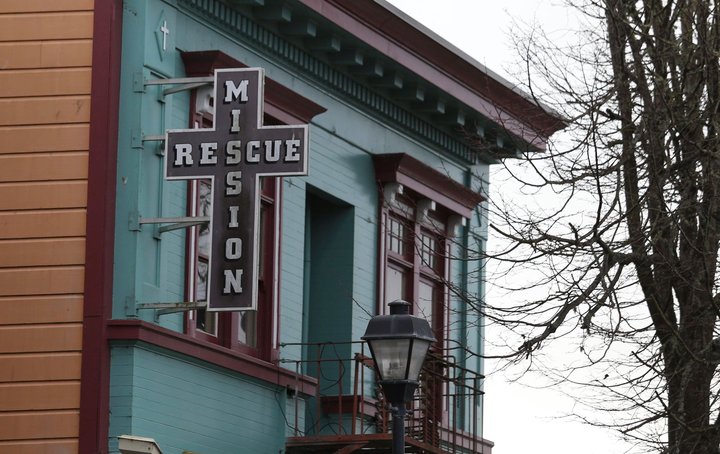 Brian Hall, executive director of the Eureka Rescue Mission, told the Outpost that they will continue to house those in need while taking steps to prevent any illnesses. Hall said they have about tripled their cleaning schedules with a special focus on wiping down handles and door knobs.
"We have basically always done this; it's sterilizations on steroids," Hall said.
He said there are signs posted on the front of the Mission with facts about the coronavirus and precautions that should be taken. He is also encouraging the guests staying at the Mission to stay there throughout the day and to minimize their contact with the community at large. He is also encouraging fist bumps and less contact among the guests.
Every night the manager on duty announces what has been going on around the country and the world to inform the folks staying at the Mission. Hall said there is not a huge panic among the homeless population right now.
The supply situation at the Mission is all right for now. They have plenty of sprays but could use some disinfecting wipes and toilet paper, and they have plenty of protein but could use some rice and beans.
"We need to make sure people are eating well," Hall said.
At the time of the interview with the Outpost, he was also working on getting a hand-washing station in front of the Mission. And that need was met. Eureka City Councilmember Kim Bergel told the Outpost they were able to secure one for the Mission as well at St. Vincent de Paul, the site for free meals. Bergel said she has been in contact with a number of homeless service providers in Eureka throughout the day, but it has been hard to nail down a concrete plan because "everything is changing very rapidly."
"We don't have anything set in stone yet," Bergel said.
Nezzie Wade, president of Affordable Homeless Housing Alternatives or AHHA, said they have had to suspend their shower services for the homeless for now but will be able to offer free meals.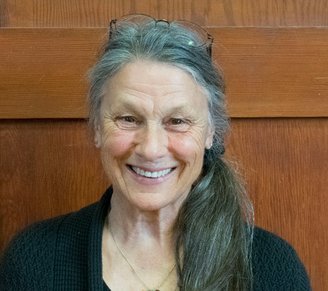 "Everybody felt bad about not having showers, and the driver is a cancer survivor and so we decided to suspend it," Wade told the Outpost. "We will continue when we are able to. A lot of our volunteers are older and we wanted to be responsible for our volunteers."
About six of the AHHA volunteers are over the age of 65. During their free meal giveaways, AHHA will have additional signage warning people about the coronavirus and precautions to take.
Yesterday, Governor Gavin Newsom announced that the state may consider using hotels and motels to house the homeless population during this time of crisis. Wade has been getting phone calls from people on the streets asking about this, but no plans from Humboldt County officials regarding this matter have materialized yet.
"The homeless need a place to be if they get sick as well," Wade said.
The following is a statement from the Eureka Police Department:
The Eureka Police Department and our Community Safety Engagement Team (CSET) will be working in partnership with County Public Health and our local homeless resource partners to provide educational materials to the homeless as a part of their normal engagement.

We are committed to supporting our local partners, such as Betty Chinn, the Eureka Rescue Mission and St. Vincent de Paul Dining Facility, in carrying out their missions in a safe manner in accordance with the Centers for Disease Control (CDC) and California Department of Public (CDPH) guidelines. EPD's balanced approach to addressing the homeless population will continue as we all work through this crisis."